Luxury travel is often associated with premium hotels, expensive meals and over-the-top travel experiences that only a few can afford. The market for luxury travel has always been in demand and growth has been consistent.
A report by Amadeus in 2016 revealed that growth in luxury travel slightly exceeded that for overall travel from 2011-2015, with a Compound Annual Growth Rate (CAGR) of 4.5% (4.2% for overall travel). Additionally, over the next 10 years, the growth rate in outbound luxury trips is projected at 6.2%, almost a third greater than overall travel (4.8%). 
The changing idea of luxury travel 
What was once associated with an ostentatious way of travel has now morphed into something unique. Luxury travel has evolved to encompass many different components that cater to a variety of customers who look for bespoke luxury travel experiences. An overarching theme exists in the luxury market today: personal fulfilment. Travellers' expectations are rapidly changing to incorporate unique needs. In the age where sustainability and eco-friendly travel is such a huge phenomenon, can the opulence associated with luxury travel really support these environmentalist ideologies that travellers have?
What do next-gen luxury travellers desire?
A new generation of travellers has emerged (mainly millennials) who actively uphold the concept of 'authenticity.' The next-generation wants access to specific people and places that can elevate their social status, especially on social media. The new-age luxury travellers place a huge emphasis on their social media persona, which is why they seek experiences that are unique and distinct. This is especially useful for hospitality and tourism companies because they have the opportunity to leverage user-generated content on a large scale.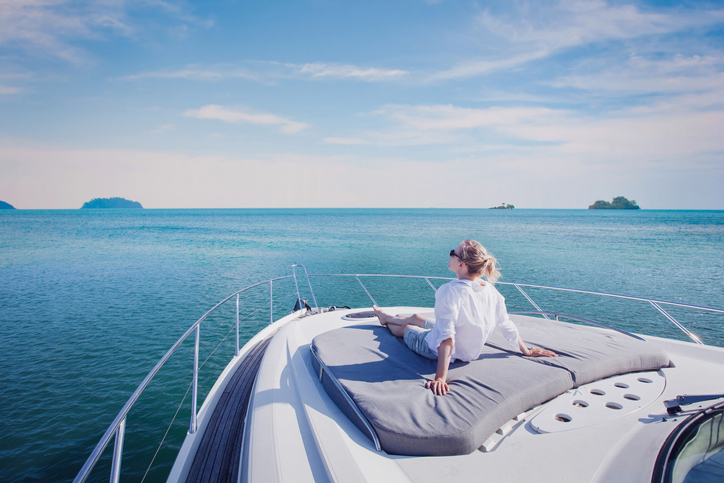 This doesn't take away from the fact that young travellers still want to experience luxury during their travels. They aspire to travel the world and witness the local flavour of a destination. An authentic experience could be as simple as enjoying a traditional meal with a local family. This new generation wants to take home experiences they can treasure. Therefore, while luxury may be an important component of their travel, authenticity never takes a back seat.
Sustainability is at the heart of millennial luxury travel
Millennial travellers also steer clear of luxury experiences that contribute to waste, pollution and harmful practices. The rise of the eco-conscious travellers has opened up a new dimension for the travel industry to explore, especially in the realm of luxury travel. Luxury as a concept can often be associated with being 'wasteful' or unnecessarily extravagant, at the cost of great harm to nature. However, keeping in mind the ideals of the millennial traveller, luxury travel brands are repositioning themselves as environmentally conscious and eco-friendly. Sustainability has been adopted by the luxury travel industry like never before and it is the need of the hour.
Premium hotels and cruises are all making sustainable practices a part of their daily functioning to reassure their customers that they have made the right choice. One study found that 86 per cent of young people consider it important for a company to offer sustainable travel options when booking a trip. Therefore, it is crucial for luxury travel brands to commit to ethical and eco-friendly travel procedures.
Why industry players need to understand the evolving consumer
Today luxury travel is not necessarily associated with the rich. Middle-class tourists from emerging markets have an increased spending power. The spending power of the average millennial has significantly increased, indicating that luxury is no more an exclusive stratum accessed only by a few. Therefore, the luxury travel industry has a much larger emerging market to target where it is crucial to tap into something truly bespoke, relevant, and niche, and be able to adapt this offering when necessary.
Also Read: Is The Environmental Damage Due To Cruise Ships Irreversible?