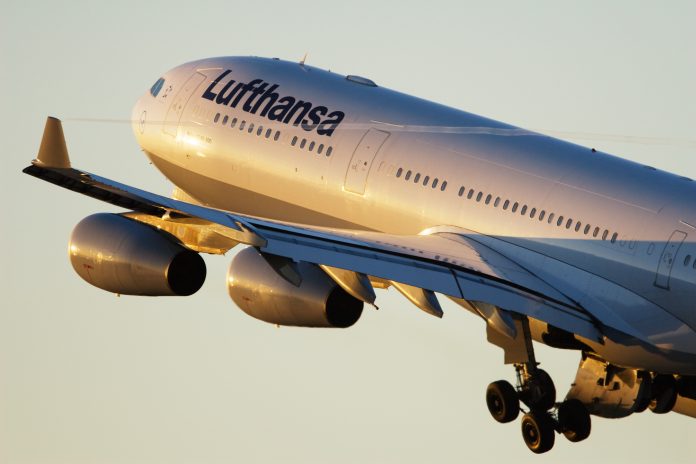 The latest update from Lufthansa reveals the introduction of the Boeing 787-9 Dreamliner on the route between Frankfurt and Mumbai. This shift follows the successful operations of the aircraft in North America and promises a new level of travel luxury.
In a recent update to its flight schedule, Lufthansa announced the deployment of its brand-new Boeing 787-9 Dreamliner aircraft on the Frankfurt-Mumbai route starting on October 29.
This action signifies a substantial expansion of the aircraft's operations beyond its previous emphasis on North American routes.
The Boeing 787-9 Dreamliner will serve the daily LH756 rotation between Frankfurt and Mumbai, providing passengers with an enhanced travel experience. This deployment will continue until January 14, after which the Boeing 747-400 will resume service between Frankfurt and Mumbai.
Concentration on North America
Lufthansa's initial Boeing 787-9 operations focused predominantly on North American cities, including Austin, Detroit, Newark, Dallas, Denver, and Montreal. This expansion onto the Frankfurt-Mumbai route signifies a significant transformation in the airline's global strategy.
Modern Long-Haul Aircraft
The Boeing 787-9 Dreamliner is the newest addition to Lufthansa's fleet of long-haul aircraft, promising improved passenger comfort and operational efficiency. Notably, 34 additional 787-9s are scheduled to enter the airline's fleet within the next few months.
Unique Interior Design and Layout
The initial batch of Boeing 787-9s added to Lufthansa's fleet, which were originally intended for Hainan Airlines, feature unique interiors. These aircraft will shortly feature Lufthansa's forthcoming new Allegris business class design, establishing a new benchmark for luxury travel.
Premium Seating Arrangements
On the Frankfurt-Mumbai route, passengers will have the opportunity of flying on these specially configured aircraft. The Boeing 787-9 Dreamliner features 26 business class seats arranged 1-2-1, 21 premium economy seats arranged 2-4-2, and 247 standard economy seats arranged in a comfortable 3-3-3 configuration.
Expanded Operations in the Asia-Pacific
Lufthansa is demonstrating its dedication to enhancing its Asia-Pacific operations by increasing the frequency of its Munich-Osaka route from three times per week to daily. Using the A350-900, this service enhancement will be implemented.
Transitions in the Fleet and Winter Operations
Lufthansa will replace the Airbus A350-900 with the Airbus A380 on the daily Munich-Bangkok rotation beginning on October 28 as part of its ongoing fleet optimization.
In addition, the A340-600 will continue to operate the daily Frankfurt-Hong Kong service throughout the entire winter season, despite earlier intentions to downgrade the route to a smaller A340-300.
The strategic decisions Lufthansa has made to expand its aircraft operations and improve the passenger experience demonstrate the airline's commitment to providing exceptional travel services across its global network. Lufthansa's introduction of the Boeing 787-9 Dreamliner on the Frankfurt-Mumbai route exemplifies its commitment to innovation and consumer satisfaction.