Louvre Abu Dhabi has partnered with VPS Healthcare to provide COVID-19 precautionary measures and to ensure the safety of staff and visitors.
Several initiatives offered by VPS Healthcare for a safe and healthy environment
VPS Healthcare offers many initiatives to maintain a safe and healthy environment for staff and visitors. The initiatives include the continuous COVID-19 testing for the museum's staff as a part of the National Screening Programme of the UAE Government. Also, professionals from VPS Healthcare will conduct infection control webinars arranged for the staff. The VPS Healthcare will provide the museum with nurses to overlook the thermal screening areas for visitors while supporting risk mitigation of COVID-19 by conducting regular audits to ensure that the museum is following the health and safety guidelines set by the Department of Culture and Tourism, Abu Dhabi(DCT Abu Dhabi).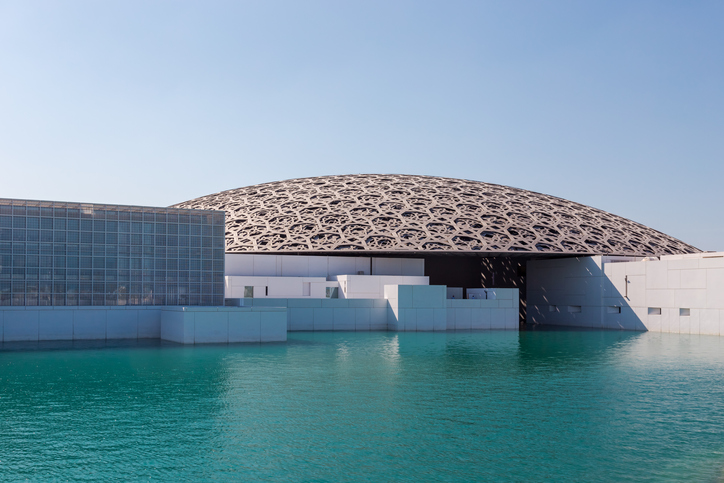 The Director of Louvre Abu Dhabi, Manuel Rabaté, stated: "We are so pleased to engage in this innovative partnership with VPS Healthcare. For our reopening, Louvre Abu Dhabi is furthering its commitment to be a mindful museum. Offering the safest experience possible is a key element of this mission. As our healthcare partner, VPS will provide key resources and expertise that will allow us to maintain a safe and healthy environment for our staff and visitors. I am thrilled to see the art and medical communities come together through this unique collaboration. We look forward to working closely with VPS now and into the future as Abu Dhabi marks its steps towards recovery."
Also, the Chairman and Managing Director of VPS Healthcare, Shamsheer Vayalil, said: "We are proud to partner with Louvre Abu Dhabi, which is one of the most prominent cultural sites and landmarks in Abu Dhabi. VPS Healthcare and Burjeel Hospital will be supporting in providing the safest environment for visitors and staff at the museum. The reopening of the museum signifies how effectively the UAE Government has tackled the spread of COVID-19 in the country. VPS Healthcare has been working in close association with government and health regulatory bodies from the beginning of the outbreak. We will be utilizing the expertise and experience gained from working on the ground in providing the best experience for visitors at the museum."   
Louvre Abu Dhabi receives the Go Safe Certification
Louvre Abu Dhabi receives the Go Safe Certification by DCT Abu Dhabi for demonstrating the highest level of health and safety standards. The Go Safe Certification requires destinations including hotels, resorts, attractions, malls, and other public places to undergo self-assessment according to the guidelines set by DCT Abu Dhabi.
Also Read: Skyscanner Launches New Data Visualisation Tool For Aviation Sector