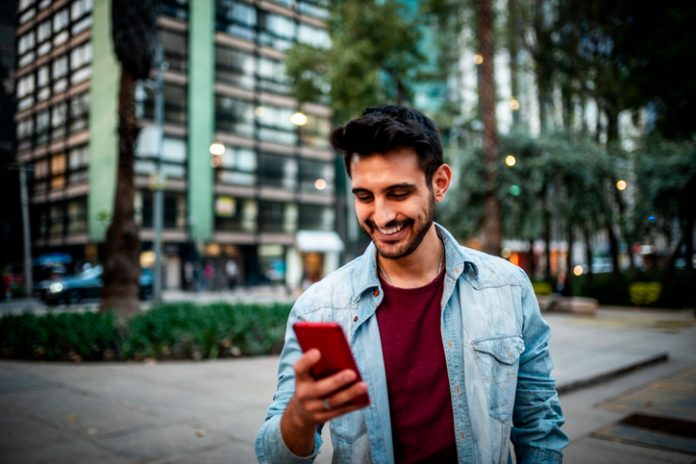 Jumeirah Group, a global leader in luxury hospitality and a subsidiary of Dubai Holding, in collaboration with Dubai Department of Economics and Tourism (DET), offers Jumeirah Mobile Check-In, the first biometric and digital technology solution in the hospitality industry.
The avant-garde technology enables visitors to complete all check-in procedures by mobile phone prior to arrival, giving a smooth arrival experience and decreasing check-in time by up to 10 minutes.
Shown at GITEX 2022, the technology enables Jumeirah guests who booked directly on Jumeirah.com or its mobile application to upload all required identification documents within 48 hours prior to their stay. The process includes an industry-first verification phase, in which guests take a selfie with their mobile device and upload it to complete the check-in. The guest then receives a digital or physical key, depending on their request, upon arrival. In compliance with best standards for ensuring privacy and security, and subject to guest agreement, the service uses guest identity to further personalise and provide truly unique experiences both on and off the property.
Thomas B. Meier, Chief Operational Officer of Jumeirah Group, stated, "Placing the guest at the heart of all we do is a top priority for Jumeirah Group, and we are always looking at new and innovative solutions to further enhance and personalise our hospitality experience. Jumeirah Mobile Check-In delivers on our promise of Stay Different, providing our guests with a secure, quick and easy check-in process, in addition to simplifying future reservations and facilitating payment processes."
To ensure that guests of Jumeirah Hotels and Resorts can check in safely and securely, the hotel chain has developed a cutting-edge, user-friendly contactless check-in solution that incorporates the ecology of these establishments with check-in protocols and security measures certified by the government of the United Arab Emirates.
Shaikha Ebrahim AlMutawa, Director – Hospitality Affairs Department, Business and Registration Licensing Sector, Dubai Department of Economy and Tourism, stated, "We are committed to creating unique value and providing the best guest experience, as we continue to work with our stakeholders and partners to further enhance the overall hospitality offering. We understand that time is precious for our visitors and are constantly exploring ways to make their travel experience in Dubai as seamless as possible by pushing the boundaries of innovation. This novel mobile check-in facility launched by Jumeirah Group promises an unrivalled experience for global travellers, further highlighting Dubai's position as a must-visit destination."
Jumeirah Mobile Check-In, which is now accessible at Burj Al Arab Jumeirah, Jumeirah Beach Hotel, and Jumeirah Emirates Towers, will be expanded to several of the group's 13 hotels and resorts in the United Arab Emirates this year.
To learn more, please visit https://www.jumeirah.com/en/online-check-in.