Jamaica tourism minister, Edmund Bartlett, has announced new protocols, to accelerate the reopening of the tourism industry. These protocols are being reviewed by the ministry of health and wellness. The minister stated that the United Nations World Tourism Organisation and the World Tourism & Travel Council will be briefed on the protocols.
The protocol will include all segments of the industry
Due to the Covid-19 pandemic, the tourism sector was one of the hardest affected sectors, shutting down several hotels and attractions. The protocols, in an 88-page document, will target all segments of the industry including – accommodation, attractions, water sports, craft shops, shopping, cruise ports, airports, contract carriage, restaurants, and bars.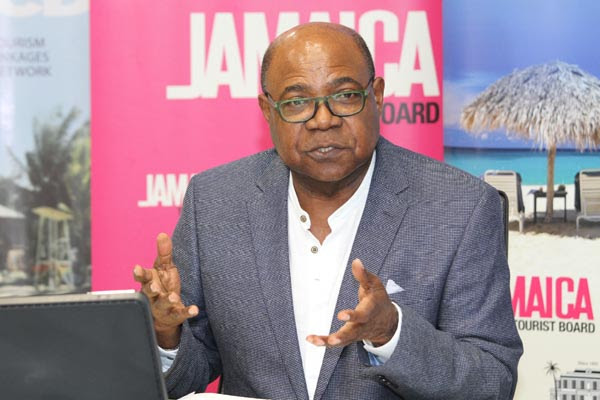 Minister Bartlett said once the document is finalized and signed off: "We would have, perhaps, the most rigorous set of protocols that could be available anywhere in the world to protect, not just the workers, but the whole country, as we look to reopen the industry when the prime minister announces."
"We could end up with another two million visitors – somewhere around 50% of last year if we can have a summer start between June and August," he added.
The ministry of tourism has provided 10,000 masks for frontline industry workers 
The minister also announced during a virtual ceremony at the ministry offices in New Kingston to handover 10,000 masks to frontline industry workers. According to Bartlett, this latest initiative is another ministry intervention aimed at safeguarding workers' wellbeing. This was undertaken through the Tourism Product Development Company and Tourism Linkages Network, a division of the Tourism Enhancement Fund. "We are spending just a little over $5 million in this exercise and we are excited that it will do many things," he said.
The minister explained how this provides opportunities for small enterprises to create a cottage industry through the making of masks. Bartlett also explained that due to the industry's vulnerability to pandemics and epidemics, rigorous measures are implemented to protect locals and visitors. He said that until a vaccine is found "we have the responsibility to manage the risk that this virus is causing in our own space and build layers of protection so that the risk can be reduced."
Also Read: Antigua And Barbuda Has Now Reopened For Tourists