ITC hotels have always made the news in terms of their green building strategies, energy management and other such sustainable practices and ITC Windsor, Bengaluru is the first hotel in the world to receive the LEED, Zero Carbon certification. It has been recognized for operating with zero carbon emissions by the use of clean technology such as wind turbines and electric boilers. Similarly, ITC hotels is making headlines again by receiving the world's first platinum certification in infection and risk management.
ITC started its WeAssure program in light of the Coronavirus pandemic, back in May 2020, in order to assure their guests that they would have a safe and memorable stay. This was the hotel's commitment towards health, hygiene and safe environment and was also in collaboration with medical professionals and disinfection experts to better the already existing hygiene and cleaning protocols.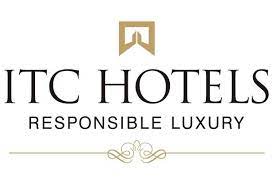 Since the beginning of the pandemic, all ITC Hotels have adopted new procedures and protocols have been put in place in accordance with all of the guidelines put out by the World Health Organization and the Ministry of Health and Family Welfare, these include all staff and guests on premises maintaining social distancing, following covid-appropriate behavior. They also use advanced technologies such as steam cleaning, misting to keep their properties clean and hygienic. High touch points are cleaned on an hourly basis and the hotels are kept clean and sanitized by using hospital- grade disinfectants as well. Use of QR code has been greatly promoted. Rooms are sealed after they have been thoroughly cleaned and sanitized after check out of the previous guest, to ensure that the next guest has a safe stay.
DNV, a Norway based risk-management company is a worldwide pioneer that targets improving its client's trust in view of the ongoing pandemic. DNV gave the accreditation for the thorough cleanliness and security conventions being carried out to guarantee the well-being of its guests across all ITC Hotels. The platinum certification awarded will help in reassuring the guests and increasing their confidence and comfort to stay at ITC Properties in these difficult and dangerous times. Such health certificates bring a feeling of certainty and solace in these trying times.