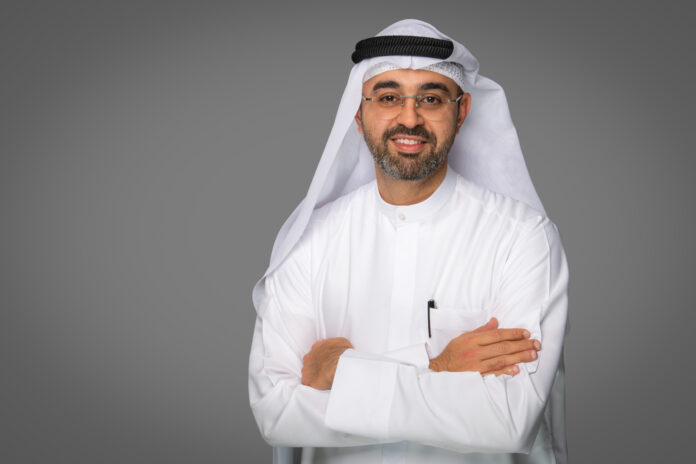 The emirate of Sharjah is well-known for its rich, cultural heritage – an identity that has been recognized a number of times as shown by the winning of the Cultural Capital of the Arab World 1998 and Islamic Culture Capital 2014 awards. It is a vibrant city with an exciting food and arts scene, a heritage area that is the largest restoration project in the region along with various commercial centres and over 22 museums.
We had the pleasure of interviewing His Excellency Khalid Jasim Al Midfa, Chairman of Sharjah Commerce and Tourism, who brings with him over 15 years of dynamic professional expedience in various commercial, tourism and economic fields in Sharjah.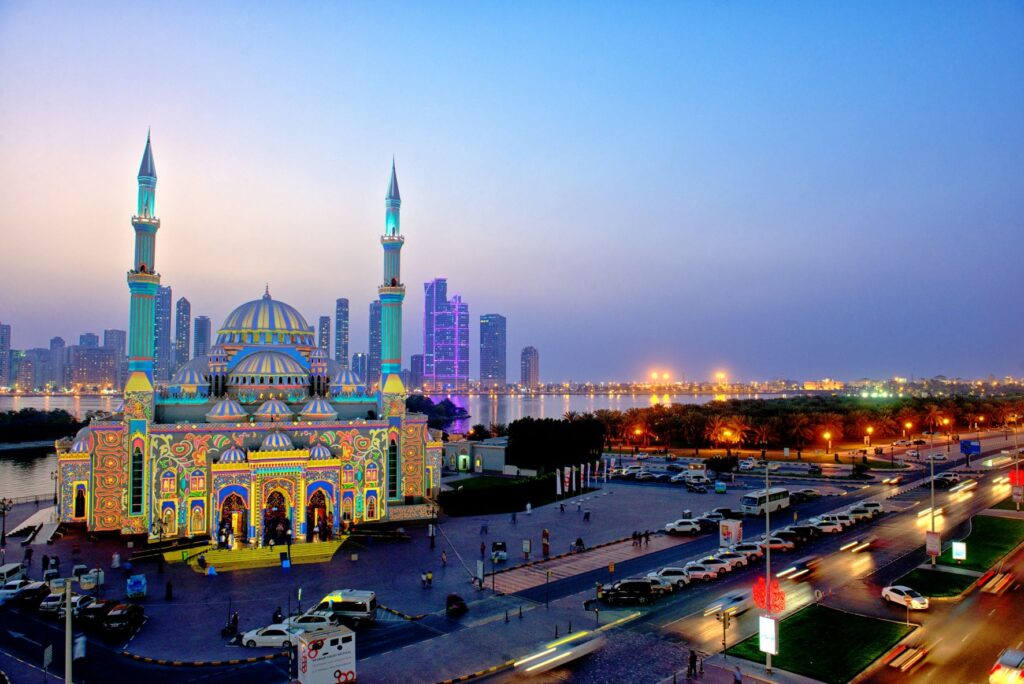 Tell us about Sharjah Light Festival and the expectations of the visitors.
The 11th edition of the Sharjah Light Festival took place from February 9-20, 2022, with the tagline 'Echoes of the Future.' Featuring dazzling light and music shows, the event was designed to shine a light – quite literally – on Sharjah's main landmarks and prominent architectural features.
An initiative of Sharjah Commerce and Tourism Development Authority and its affiliated partners from the public and private sectors, the Sharjah Light Festival is held each year under the patronage of His Highness Sheikh Dr Sultan bin Muhammad Al Qasimi, Member of the Supreme Council and Ruler of Sharjah. Taking place at nine locations and landmarks across Sharjah, the festival aims to encourage visitors to the emirate by highlighting its development and progress through artistic representations of its illustrious past, its dynamic present, and its bright future.
The festival's lights spectacularly illuminate geometry, decorations, calligraphy and patterns of Islamic arabesque inscriptions, celebrating the ancient Islamic heritage that characterises the edifices and architecture of Sharjah's buildings. Its artistic performances, in turn, highlight the role of art and culture in overcoming the challenges that face nations.
Over the past decade, the Sharjah Light Festival has contributed to the consolidation of Sharjah's name as a leading destination for premium events that attract all categories of tourist. Our studies show that the event is one that is established on the emirate's calendar of annual activities, with many visitors now planning their visits to coincide with the festival. The festival is instrumental in promoting the Emirate of Sharjah as an integrated tourism destination that offers its visitors distinguished activities that surpass their expectations.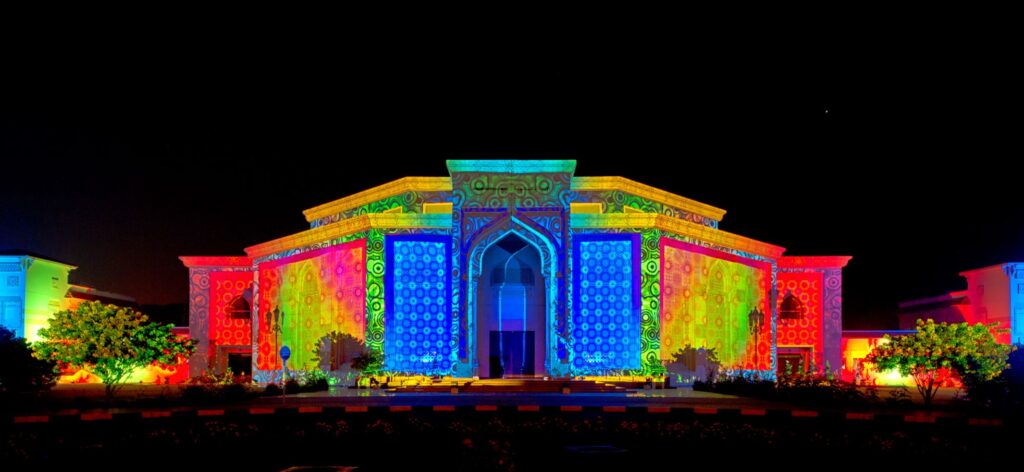 How far has Sharjah come in terms of establishing itself as a global player?
Sharjah Commerce and Tourism Development Authority is committed to enhancing the Emirate of Sharjah as a top global destination for tourists from around the world. The authority works to achieve the vision of His Highness Sheikh Dr Sultan bin Muhammad Al Qasimi, Member of the Supreme Council and Ruler of Sharjah, to position the emirate as a prominent tourist destination and one whose cultural offerings are among the best in the region. Aiming to build an integrated and sustainable tourism sector in Sharjah that provides the most engaging visitor products, services and experiences, the Authority strives to raise tourism in the emirate to the highest level. The Sharjah Roadshow has been influential in raising the emirate's profile with international audiences. Last year, in conjunction with its key partners, the Authority recommenced taking the roadshow to international markets, with Moscow and St. Petersburg in Russia visited in October. This was aimed at reinforcing Sharjah's popularity with holidaymakers from Russia, with the country having been in the top three of Sharjah's leisure holidays and tourism markets for many years and the emirate attracting numerous repeat Russian visitors. The Authority followed this visit with its participation at the World Travel Market (WTM) Expo 2021, the first WTM to be hosted post-pandemic. The event enabled Sharjah's tourism stakeholders to meet international colleagues and become involved in conversations around the rebuilding and reenergising of global travel and tourism as the pandemic finally recedes.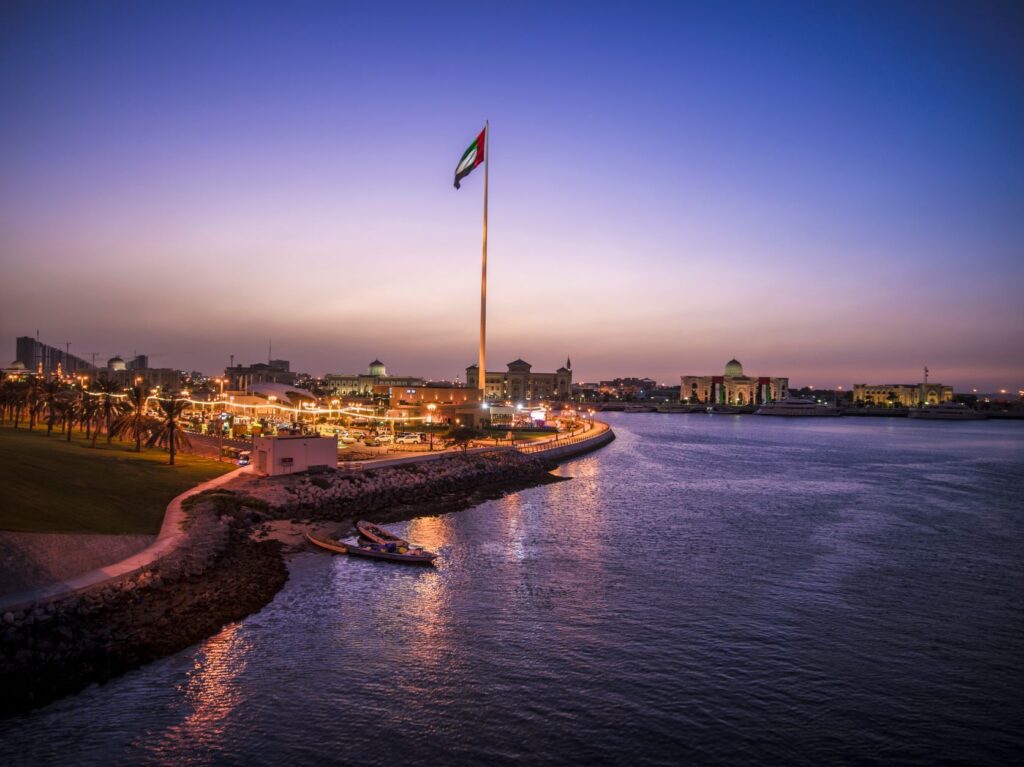 The tourism sector has been hit hardest by the pandemic. What is your plan for reviving tourism?
The health and safety of visitors to Sharjah is paramount and we are adhering to all the stipulations issued by the federal and local authorities in this respect. The UAE has acted swiftly and decisively to deal with the pandemic, with its highly effective vaccination campaign and other steps taken meaning that lockdowns have been avoided. With this in mind, we are confident that the measures being taken by the authorities will ensure the safety of all travellers to Sharjah, both this year and in the years to come.
The Authority has focused its efforts in recent years on formulating and implementing new trends based on innovation in the tourism promotion process, in line with the huge global changes caused by the Covid 19 pandemic that have impacted every aspect of tourism. One of the obvious trends post-pandemic is a heightened emphasis on health and safety, especially with respect to infection control. Sharjah is building on strong foundations in this respect, especially considering how well the emirate – along with the rest of the country – handled the pandemic. There is also a new focus on leisure experiences related to sustainable tourism, with this segment now extremely popular in what is a new normal for tourism. Our efforts to promote a reinvigorated tourism sector include the showcasing of Sharjah's array of attributes and attractions by participating in prominent tourism events regionally and globally, whether through a direct presence or virtually. Over the past 18 months, the Authority has taken part in a number of prestigious international tourism events and exhibitions to promote the tourism potentials and capabilities of the Emirate of Sharjah and enhance its leading position as a global destination for family and leisure tourism. It has also organised several external promotional campaigns to highlight the leadership of Sharjah's strategies to support the tourism sector and to draw attention to the emirate's growing stature as a must-visit destination.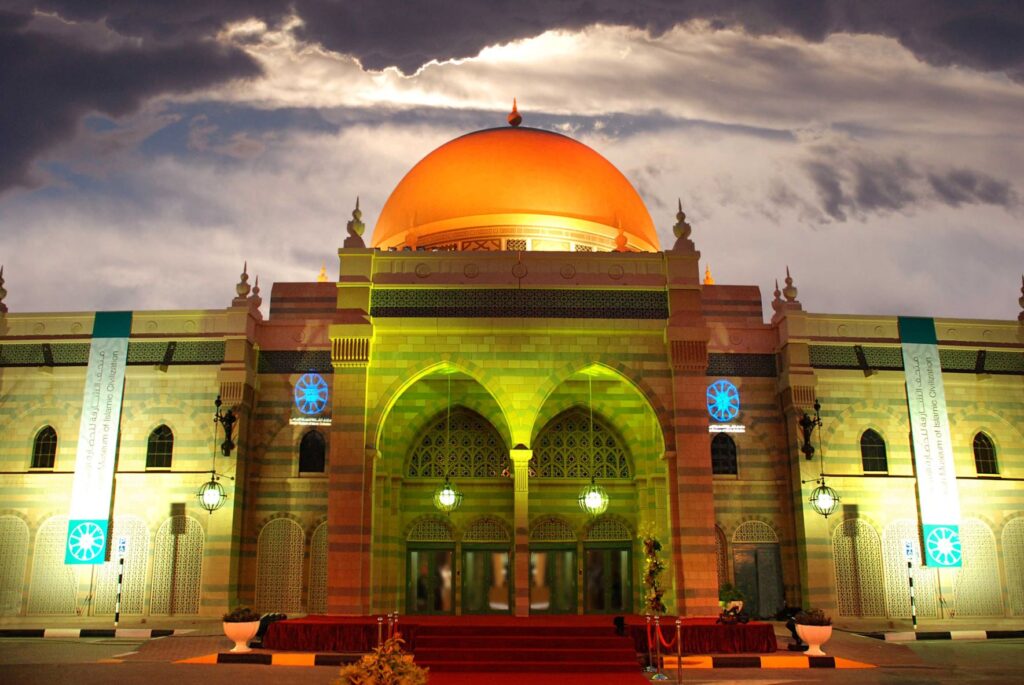 How will Sharjah's hospitality and tourism sectors be transformed by eco-tourism?
Eco-tourism is a strong current trend, driven by travellers increasingly wanting a meaningful and life-affirming holiday experience. With Covid-19 having reset and redefined expectations about what a vacation should entail, more and more visitors are keen to enjoy a high quality vacation that also has sustainability as a key element. For this segment we have our new Sharjah Collection, which blends luxurious accommodation with Arabian culture, traditional hospitality, adventure, and interactions with nature. Our Kingfisher Retreat, Al Badayer Retreat, Al Faya Retreat and the newest, Moon Retreat, that form part of this collection are boutique hotels and eco-retreats located in key locations throughout Sharjah. We anticipate that these and other eco-tourism and 'off the beaten track' attractions that combine nature with conservation will be increasingly popular in the coming months and years. In fact, the booking numbers for our Sharjah Collection bear out the rise in popularity of this segment. The collection has experienced an increase in the number of tourists for every month last year, with April 2021 recording a huge increase in bookings when compared to April 2020. We see eco-tourism as being no longer niche but mainstream and we view it as a major influence to all aspects of our tourism industry moving forwards. To facilitate eco-tourism growth, we are working hand-in-hand with all our partners to ensure that potential visitors are fully informed of the array of wonderful sustainable attractions, hospitality options and cultural activities that our emirate has to offer every category of traveller.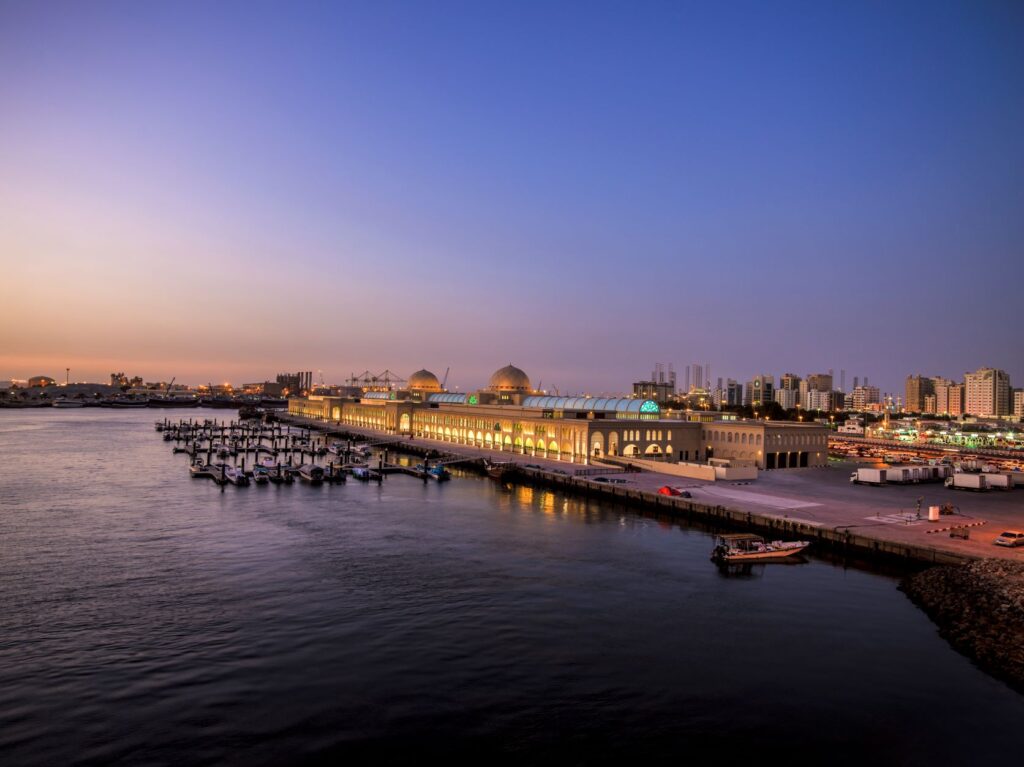 Tell us more about the 5-year UAE Multiple Entry Tourist Visa and how it can help Sharjah.
The UAE five-year multi-entry visa for tourists is a game-changer for the tourism industry and enables visitors to make longer and more frequent stays in the country. Before the new programme was introduced, visitors from India, Pakistan, or any other countries where a visa is stipulated for the UAE were restricted to short term travel of 30 or 90 days. The new visa allows visitors to enter several times over a calendar year, or stay for 90 days and extend for another 90 days. The scheme will benefit Sharjah, its residents and visitors in an array of ways. Sharjah is a very popular destination for visitors from the Indian subcontinent, with the emirate having a large expatriate Indian population. Visits from friends and family will be greatly facilitated through the new visa. With increased visits in general we will see Sharjah's economy boosted significantly from a rise in hotel and hospitality stays, more restaurant dining and more tourist activities, such as excursions to cultural and heritage areas, city sightseeing tours, camping, hiking, dune-bashing and desert stargazing. With cricket a particularly popular spectator sport in the winter months, the visa will allow for multiple entries to follow tournaments taking place at the world-renowned Sharjah Cricket Stadium.
As well as this new visa scheme being a boost for residents in Sharjah who have families based outside of the country, it will also facilitate trade and commerce by enabling multiple business trips and the attendance of conferences and other events that take place at Expo Centre Sharjah, the Al Jawaher Reception and Convention Centre and other major business centres. Ultimately, it will open up the emirate as never before.
– India's new age travel digital media