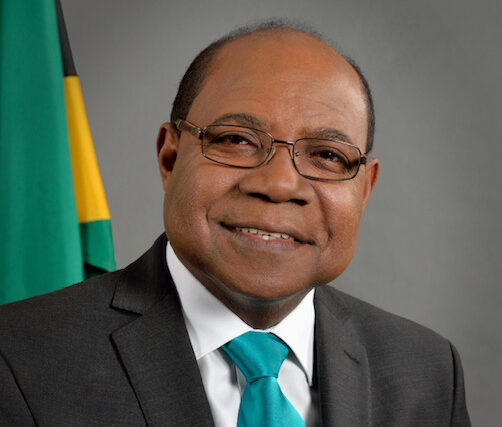 Mr Bartlett was first appointed Minister of Tourism in 2007, serving until December 2011. Prior to this, he already had a well-grounded record of accomplishment as an outstanding legislator in central government in both Chambers of Parliament. He served as Minister of State for Information, Broadcasting & Culture in the Office of the Prime Minister and Minister of Youth, Sports & Community Development from 1980 to 1989; later he served as Senator and Opposition Spokesman on various portfolios, including Tourism, from 1989 to 2007. Hon. Edmund Bartlett is a dynamic, results-oriented leader, recognized for his wide-ranging expertise and accomplishments in both tourism and politics.
Honourable Edmund Bartlett is here with the Dope to share insights on the expo and travel opening up. Keep reading to get enlightened.
What role do you think the Expo will play in the opening up of travel in the post-pandemic era?
Mr Barlett had some great points to share on the opening up of travel. Speaking to The Dope, He said, "Well, to begin with, The (Dubai) Expo 2020 is making a great statement to the world that it is okay to Travel Again, take the faith and it is okay again to gather in large numbers. If you follow the protocols and do what the science says, then normalcy can return to the world and all of us."
"This (the expo) is a huge statement because the world was looking forward to restarting, reinventing and repositioning itself in the right manner. This is how Expo 2020 is making a great contribution in building back the consciousness of the world – That to Travel is okay, a sign for people to meet together is okay." He added
How is Jamaica positioning itself to the Middle East?
Jamaica has a very focused targeting when it comes to positioning itself. This is what he had to say:
"Well you know, this pandemic has also opened up the possibilities for new markets, it has taught us to redefine and to reposition ourselves as per different geographic areas."
"We think and we believe that the Middle East is a very important frontier for us in the Caribbean and the US/Jamaica. My presence here is also to bring players together, who would be able to facilitate in opening up the regions of the world to America," he added.
Could you please share your opinion on the topic of investment in Tourism? Could you draw some parallels on the travel, hospitality and aviation sectors in Jamaica for this?
Investment plays a very big part in this industry. and market, especially in order to bring capital and products together. Opening on the investment opportunity in travel and tourism he said, "I have had several valuable meetings whilst here at the Dubai Expo 2020 with key players who are passionate. With people who are working in the hospitality and development segment, logistics and transport side as well as people in the distribution side. All these factors are important for the smooth functioning of tourism, in order to connect and ensure seamless arrangement between this area and Jamaica.
"Investment is important for so many reasons, besides the fact that it brings in Foreign Direct Investment into the country – it also provides job opportunities and a great chance to transfer resources and wealth from one part of the world to the other. We are excited about the transfer of some of the brands/companies which are here in the Middle East now finding themselves in the Caribbean and Jamaica through investment opportunities" Mr Barlett believes.
Could you please shed some light on the cultural integration between the Middle East and Jamaica?
Putting some light on the cultural integration, this is what Mr Barlett had to say:
"Jamaica has a great culture that is inclusive of several people. The migratory population that make up the population of Jamaica today, comprises people having their origins from across the globe – the middle east is a part of this. We have Jamaicans from Arabic extractions and Jamaicans who are from Indian or African extractions and also people from the caucasian extraction. Of course, there are cultural similarities arising from these. The cuisine, the music, the entertainment are all similar in some ways and may vary too – But there is a common strength that stitches them all together."
How important is music and sports for the country of Jamaica?
As a known fact, tourism in Jamaica is hugely influenced by the music and sports industry. When Dope asked what importance does Music and Sports have for Jamaica Mr Barlett said, "Well, the heartbeat of Jamaica is its music and Sports. The level of sports played here is disproportionate to the size of the population. Jamaica is one of the few countries in the world that has won an Olympic medal in Athletics every time since the year 1948. Today, as a small nation, we have the highest number of medals when looked at from the per capita population. We have the World's Greatest Sprinter (Usain Bolt) and the world's fastest woman (Elaine Thompson-Herah) and we share the record with the United States of having back-back records being made."
"That is very important for us as a nation. Also, there is Cricket – We have loved personalities like Chris Gayle who is loved and is very popular in the IPL, Kieron Pollard and legends like Courtney Walsh who has had close ties to India. Such sportsmen are the ones who make good statesmen" He added
So is Jamaica open to providing training for players across the globe, who wish to learn more about the destination?
"Of course yes, While we may not have the infrastructure like other, bigger countries. But we do have many opportunities here – we have short films, music, sporting clubs that offer a kind of support, We also have good college degrees which will provide good and strong opportunities for you all to learn", he said.
Also Read: In Conversation: Ms Ritu Kishore Raizada Shares Insights On Changing Trends In The Travel Industry