Major structural and operational adjustments have been made to the Food and Beverage (F&B) industry as a result of the COVID-19 crisis, including the adoption of new customer expectations and the implementation of new health standards. Technology was the only thing that made the enormous increase in online grocery delivery, the popularity of ghost deliveries, and the popularity of contactless vending machines possible, helping F&B businesses adapt to the ever-changing trends and challenges of the industry.
There is no doubt that technology has drastically changed the food and beverage industry. Customers can now order food and drinks from their favorite restaurants without even leaving their homes. In addition, technology has also helped to improve the quality of food and beverages that are available. Technology has advanced over time and has become the tool that has allowed the food and beverage industry to fight back against the dangerous virus and recover.
Technology in the F&B industry 
Online Food Delivery
The COVID-19 outbreak has dramatically increased the demand for online food delivery. This is because many people are now working from home and do not have the time to cook their meals. In addition, many restaurants have been forced to close their doors due to the pandemic. As a result, online food delivery has become the only option for many people.
Technology has allowed food delivery companies to thrive during the pandemic. For example, delivery companies such as Uber Eats, DoorDash, and GrubHub have all seen a significant increase in their business. This is because they have been able to adapt their business models to the new normal. For example, many food delivery companies have introduced contactless delivery, which allows customers to receive their food without coming into contact with the delivery driver. In addition, technology has also allowed food delivery companies to track their drivers in real time. This is important, as Delivery is notoriously difficult to nail every time. New technology like AI and automation has helped the F&B industry to create easy POS systems that allow many to enjoy the best of F&B.
Automation and Robotics
The food and beverage industry has embraced automation and robotics to help streamline its processes. Robotics and automation have been used to automate processes such as food preparation, packing, and delivery. This has allowed restaurants to become more efficient and cost-effective. In addition, robotics and automation have also helped to increase the level of hygiene that is maintained in restaurants. The market for food automation worldwide is anticipated to reach US$2.5 billion by 2022, with the Asia Pacific (APAC) region expected to experience the highest growth rate, largely due to the expansion of the packaged food market.
This upward trend in packaged food is anticipated to continue in line with urbanization as populations continue to migrate from smaller towns to bigger cities throughout Asia. Robots are particularly well-suited for applications like packaging because they can save a lot of time and effort. To place packaged goods on a conveyor system, the robot uses artificial intelligence and machine vision. Applications for picking and placing objects as well as sorting objects by color, shape, and size greatly benefit from advances in machine vision.
Artificial Intelligence (AI)
AI has been used to help predict consumer trends and preferences. AI technology can analyze customer data to determine customer needs and wants. This can help F&B businesses tailor their products and services accordingly. By taking into account traffic, the mode of transportation, and even the speed and breaks of individual drivers, restaurants are using AI algorithms to optimize delivery times. Demand and production are intertwined. An F&B company must first determine how much (and which) products they require based on customer needs and preferences in order to optimize their warehousing operations. 
Companies can use artificial intelligence (AI) to forecast what their customers may do next rather than relying on manual reports and forecasts. They are able to make forecasts, monitor demand, and place supply orders as necessary thanks to AI-powered software. This avoids overruns and saves time and money. Similarly to this, F&B leaders are relying on inventory management systems to predict the best times to place orders, reduce food costs, ensure a steady supply of products and mitigate the risk of critical issues such as surpluses and delays.
Blockchain
Blockchain Technology is particularly useful when it comes to food traceability, enabling better food management, safety, and overall better quality. The application of blockchain technology in the Food and Beverage (F&B) industry can revolutionize its processes from supply chain to inventory management, authentication and tracking of food products, and even facilitate traceability of products in the F&B industry. Food manufacturers and retailers have been working to streamline the supply chain for years. Given the ongoing COVID-19 pandemic and the impending supply chain diversification, this is especially crucial.
The top 10 global grocers will employ blockchain technology by 2025, according to Gartner, which also claims that 20% of them will. Additionally, according to data from Juniper Research, blockchain is anticipated to enable significant cost savings, with predictions that food fraud will be reduced by US$31 billion globally by 2024 and compliance costs will drop by 30%. In addition, a recent report titled "Blockchain: Key Vertical Opportunities, Trends & Challenges 2019-2030" discovered that the use of IoT sensors and trackers in conjunction with blockchain will lower retailers' costs by streamlining supply chains, making regulatory compliance easier, and providing an effective process for food recalls.
Innovation and Change in the F&B Industry
To ensure better customer engagement, COVID-19 has elevated the "digital first" strategy to the forefront. Of course, the availability of data is also allowing marketers to better monitor and respond to customer demands (though the speed of response has become extremely critical). Due to the immutable nature of transaction data, blockchain technology will be used more frequently in the food and beverage sector. IoT technology can assist in capturing real-time data, such as temperature and humidity, while a product is being stored. By securely making this data accessible to all parties involved in the F&B value chain via blockchain, trust is increased. As a result, it will increase speed, efficiency, and certainty throughout the value chain and make regulatory compliance in global trade simpler.
Another intriguing post-COVID development in the F&B industry is the emergence of cloud kitchens or restaurants that only take orders. Their business model depends on being situated in a spot that is as close as possible to food deliveries. Customers are becoming more and more accustomed to ordering online. According to DataLabs by Inc42, the market for online food ordering in India is expected to reach US$ 17 billion by 2023, growing at a CAGR of 16%. By that year, the market for cloud kitchens is anticipated to be worth US$1.05 billion. Many restaurants are looking into this as a potential stand-alone business model or even a hybrid strategy. Although the model is still having some growing pains, players anticipate that it will solidify and establish itself as a dominant channel over the next few years, supported by new technology and innovation.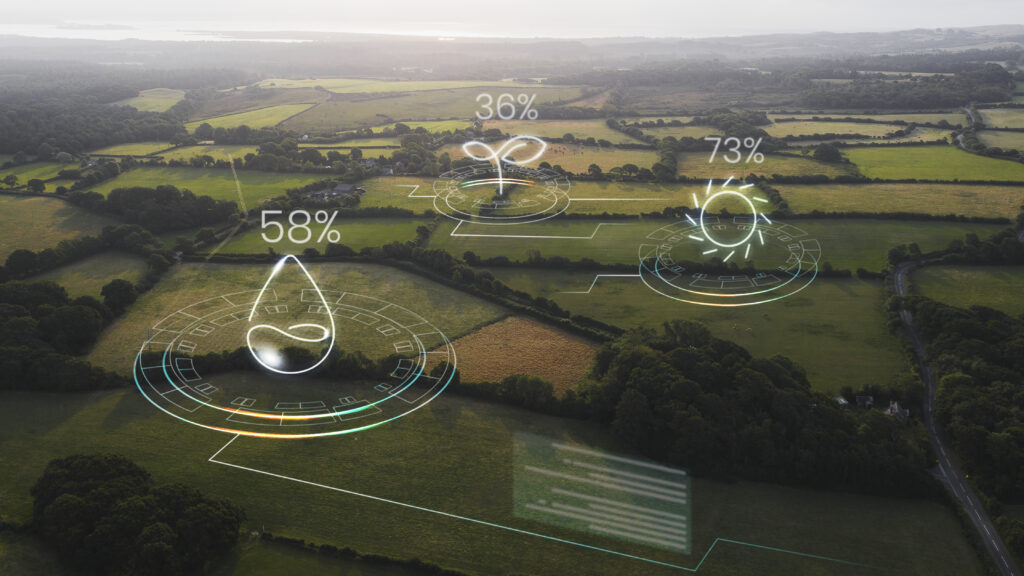 Future of Technology in the F&B Industry
Everyone involved in the process, from producers to restaurants, must adapt as the food industry undergoes a digital transformation. Although the entire industry may benefit from this change, adjusting to it may be difficult. Here are a few ways that technology will re-imagine the food industry and affect how consumers interact with it. Restaurants changed their strategy to take advantage of the digital dining experience as the pandemic forced them to stop serving the public for in-person dining. Since more and more consumers are getting used to this way of eating, it doesn't appear that this trend will be slowing down anytime soon. Restaurant proprietors should also be prepared to analyse and use the data generated by these virtual customer interactions. They will then be fully prepared to meet both in-person and online customer demand.
The future of technology in the F&B industry looks to be one of the interconnected processes, with the use of AI, blockchain, and IoT serving as the foundation for integrated supply chain and kitchen practices. Automation and predictive analytics will also continue to be in play, as they help optimize inventory and reduce waste. Further studies into the applications of quantum computing have already begun, as the technology offers potential benefits such as reduced operational costs, increased accuracy, and accelerated data-sharing processes. As the restaurant industry will continue to be plagued by global and local health-related crises, the ability to predict consumer needs is exceedingly vital.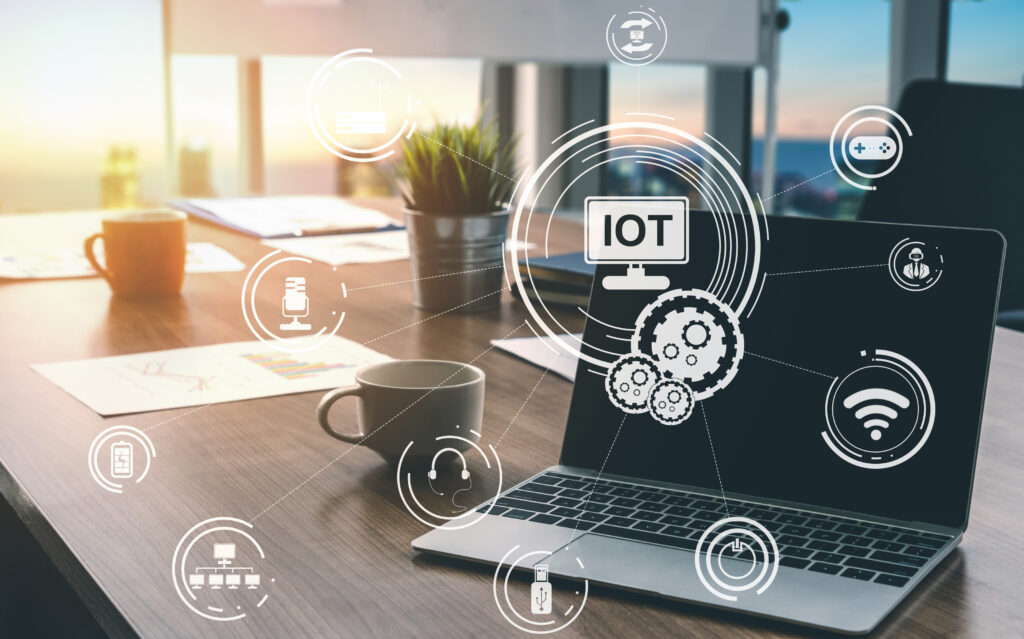 In a Nutshell
The food and beverage industry is experiencing a wave of technological change. F&B owners who quickly adopt new technologies in response to market forces and trends and effectively utilize them can reap the benefits in terms of efficiency and customer service. The modern food and beverage industry has been drastically changed by technology. Customers now have the luxury of ordering their meals from home, technology has made food delivery more efficient and safe, robotics and automation have been used to streamline processes, and AI has been used to predict customer behavior. The F&B industry has had to quickly adapt to the ever-changing landscape and technology has been key in helping them do so. If F&B businesses want to remain competitive and successful, they must continue to innovate and embrace technology. 
Every aspect of society has benefited from technology. As restaurants change how they run to not just survive but thrive in this new connected and contactless era. Technology and innovation have helped, even saved, them. It is unquestionably improving the F&B industry, and we must recognize and support this change.
Other Related Reads You Might Like