The COVID-19 pandemic has caused a major shift in the habits, concerns and demands of consumers. Extended lockdowns, months of quarantine and the general distress associated with the pandemic have forced most consumers to reassess their spending habits and question what is most important to them. Health and safety have emerged as top priorities, as people have begun to see the many ways they can contract the virus if they're careless with how they consume goods and services. Consumer behaviour may be forever changed.
Consumers have changed the way they look at travel. What was once a means to get away from their mundane lives is now a potentially life-threatening activity. Boarding planes, staying in hotels and exploring new places all come with a massive risk now. Undoubtedly, this is one of the leading causes of the struggle the travel and tourism industry is facing. Even as restrictions have begun to ease, consumers are incredibly anxious about going out. Various stakeholders in the travel industry have redesigned their strategies, and are now devoted to prioritizing health, hygiene and safety. They want consumers to know that accessing travel services can now be less of a risk because of such strict new protocols in place. 
As physical stores have shut down, consumers that were initially averse to online shopping have had to rethink their purchasing decisions. E-commerce is on the rise as consumers are slowly seeing how convenient online transactions are. They might take a while to return to physical stores. COVID-19 has caused a massive supply-chain disruption. Consumers have tried different brands and retailers during the crisis looking out for value, availability and organic products. 
How consumer behaviour is changing towards travel
In an interview with Skift, Sooho Choi, executive vice president and global head of travel and hospitality at Publicis Sapient discussed the findings of a global survey the organisation undertook. He says, "With the Digital Life Index we found that 92 percent of participants cited health and safety standards as one of the top three factors when choosing an airline. With safety, you won't be able to make everyone happy, but consistency and authenticity are good places to start."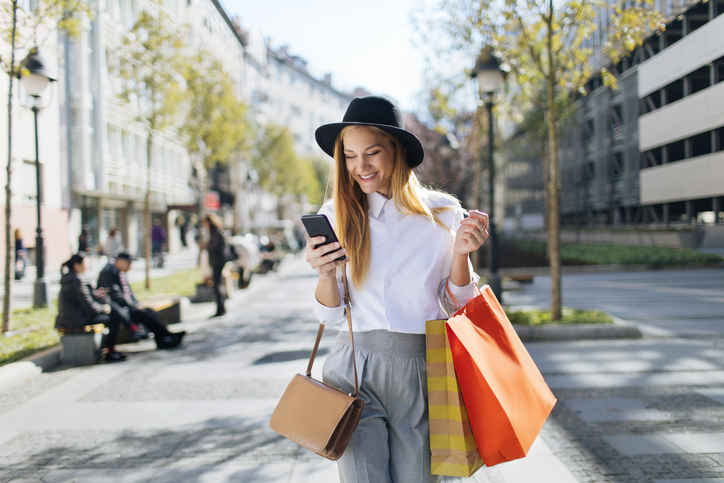 He also went on to explain how consumers are leaning towards technology that can help them feel safer when they're out in the world. "Our research also found that 78 percent of respondents said that the ability to use contactless technology was one of the top three factors when choosing a hotel. In the past, travellers have ranked the quality of their experience higher based on the number of interactions they have with staff. In terms of how they engage, brands need to enable their customers to interact digitally, whether it be through digital kiosks, mobile apps, or biometric data."
Choi also highlights how brands have to re-engage with their audiences and foster relationships so they're able to understand their changing needs and preferences better. Online travel agencies (OTAs) now have the opportunity to rebuild their brands and make them more customer-focused and digitally-led. Utilizing the data and tools they already have will aid this process. 
A 'home-body' economy has emerged
A survey by McKinsey tracked consumer sentiment across 45 countries. The survey found that in most countries, 70 per cent of survey respondents don't yet feel comfortable resuming their "normal" out-of-home activities. Consumers that have adjusted their behaviour due to the health crisis will not venture out even though governments have eased restrictions. Three-fourth of these consumers will wait for guidance from medical authorities. They want reassurance that safety measures are in place and the development of a COVID-19 vaccine and/or treatments.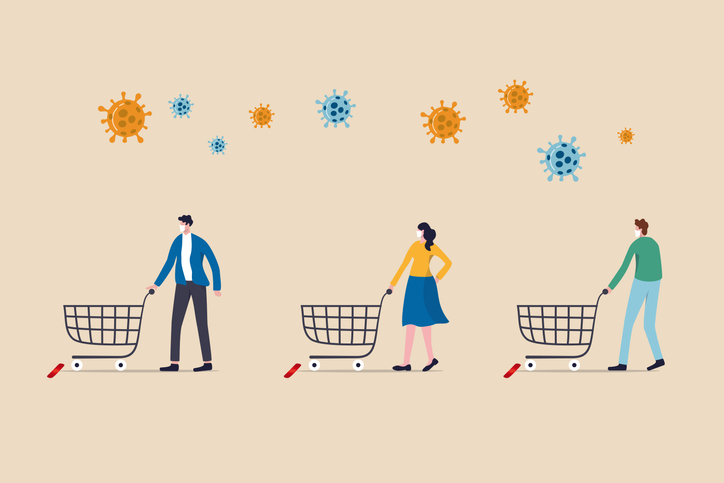 When it comes to resuming their out-of-home activities, shopping is first on the list for many consumers. However, the survey shows that large events and air travel, on the other hand, are last on the list. The emergence of a 'homebody economy' as a result of the pandemic has been observed.  This is a great time for travel brands to venture into virtual reality experiences and sustain consumer interest. With all the time people are spending at home, they are bound to seek new experiences in the virtual world. 
Emerging patterns in consumer behaviour
Consumers have become more wary of the brands they interact with. They are closely looking at how brands are responding to the COVID-19 crisis. Consumer behaviour with respect to buying will be heavily influenced by how brands will shift their business priorities and use their resources to adapt to current challenges. Consumers have also become increasingly concerned about sustainability and are conscious of how brands incorporate this consciousness into their functioning. Toxin-free, chemical-free, plastic-free brands will shape consumer choices. Consumers supporting locally made products may also see a rise. In the long-term, buying behaviour will gravitate towards purpose-driven brands. This is especially relevant for the hospitality industry when it comes to the kind of sustainable choices they make for their functioning. 
An  EY Future Consumer Index identified five new segments of consumers that will emerge beyond the pandemic. These include:
 back with a bang (constituting 38% of respondents)

stay frugal (29%)

 keep cutting (19%)

cautiously extravagant (11%)

get to normal (2%)
The 'back with a bang' group is expected to spend a lot more in all categories while the 'keep cutting' will make deep spending cuts. The 'cautiously extravagant' section is willing to pay a premium only for certain products. 'get to normal' group will be largely unchanged, the survey highlights. Job losses and pay cuts as a result of the pandemic will lead to lower spending. All brands will have to focus on what can bring optimism and positivity to how consumers will react once the pandemic ends. Travel brands can use this time to reassure enthusiastic travellers that their favourite destinations are awaiting them once things get better. Digital marketing campaigns on social media will boost this process of keeping consumers engaged.
Pinakiranjan Mishra, partner and national leader, consumer products and retail, at EY India, spoke to Bloomberg Quint about how companies must formulate their strategies. He said: "As consumer product companies move into the 'next' and 'beyond' phase, their ability to digitally transform faster, invest in relevant technologies such as artificial intelligence, optimise the use of big data and analytics and improving overall customer experience will be the key differentiators in the industry, which will, in turn, enhance their resilience to withstand any future disruption."
Aside from e-commerce, many other digital and contactless services like drive-throughs are getting positive responses from consumers. The change in consumer behaviour during the pandemic may endure much beyond this crisis. Consumers may begin to permanently change what they value, how they travel, live and work. Brands have to be ready for this seismic shift and adapt quickly if they want to survive the storm the pandemic has brought with it. 
Also Read: The Birth Of A New Traveller: Anxieties And Expectations Post COVID-19