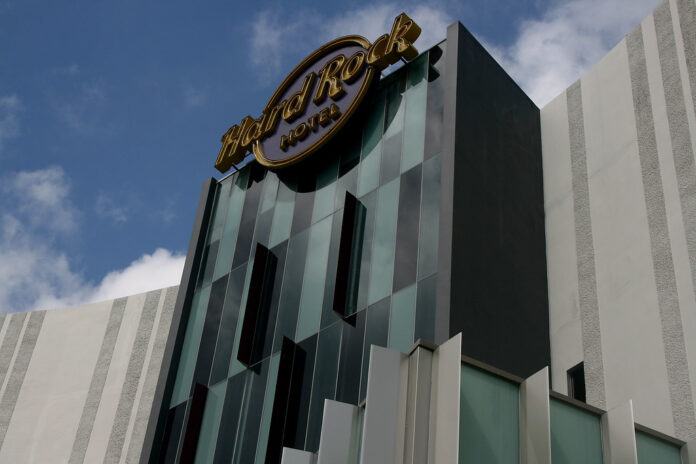 Hard Rock International revealed intentions to construct a new Hard Rock Hotel Algarve in Portugal. The new development will be located near the beautiful dunes of Praia do Vau in Portimo, expanding the global reach of the renowned brand. The hotel, scheduled to begin construction in early 2024 and open in the summer of 2026, will feature approximately 275 opulent rooms and suites and 150 branded serviced apartments.
In addition to direct beach access, guests will have access to a variety of amenities, such as the popular Hard Rock Roxity Kids Club™, three restaurants, three bars, three exterior pools, a Rock Spa®, gym, sports area, Rock Shop®, and beach club.
Hard Rock International's Senior Vice President and Head of Global Hotel Development, Todd Hricko, exclaimed, "We're delighted to expand Hard Rock Hotel's unparalleled offerings to the beautiful country of Portugal in 2026. This new development will further extend the enhanced entertainment experience our guests know and love to yet another part of the world, while incorporating the country's amazing culture."
The town of Portimo features historic ports, a lively marina, and the Algarve International Autodrome, where the Portuguese Grand Prix will be staged in 2020 and 2021. Portimo is an ideal vacation destination, with its historic ports and lively marina. The town has some of the finest beaches in the Algarve region, with miles of sandy coastline and clear, mild water. Vau Beach, where the property will be situated, is bordered by coppery cliffs, aquamarine waters, and an abundance of restaurants serving fresh fish.
President of Mercan Properties, Jordi Vilanova, remarked, "The Hard Rock brand is consistently elevating and expanding its luxury offerings and it's a pleasure to be a part of this amazing evolution." He added, "We're excited to create a unique asset on the shores of Praia do Vau that reflects the Portuguese culture and attracts visitors from around the globe. We believe that this collaboration between Mercan Properties and Hard Rock International will be a great success in Algarve and a very positive contribution to the country. Algarve continues to be of great interest and attention from Mercan, illustrated by our investment in the region in the form of four projects. Portugal is undoubtedly a tourist destination of excellence at the world level."
Beginning in 2024, the construction and operation of the new development are expected to generate more than 400 employment in the surrounding area. It is also anticipated that the hotel will increase the country's tourism potential.
Visit HardRockHotels.com for further details on the Hard Rock Hotel Algarve.