Gulmarg Gondola, one of Asia's highest and largest cable cars in the Jammu and Kashmir has reopened for tourists after nearly six months of being shut down.
Surrounded by Himalayan mountain peaks, the first phase of the Gondola was opened on September 27, World Tourism Day, but only for a day.
The services take tourists to Kongdori Mountain at a height of 8,530 ft
It has currently resumed operations full time with proper safety measures in place. Social distancing and wearing of masks at all times has to be strictly followed by tourists. Previously six tourists were allowed but now with the measures in place, only three tourists are allowed to ride in one Gondola car. The cabins are sanitised before and after boarding of passengers.
Fayaz Ahmad, Assistant Manager, Gulmarg Gondola Project, said, "We had decided to operate the Gondola on weekends but then the government decided to open the first phase every day. On an average, around 50 people ride the ropeway every day. Over the weekend, the number was around 150. Around 30 percent of visitors were from different states of the country."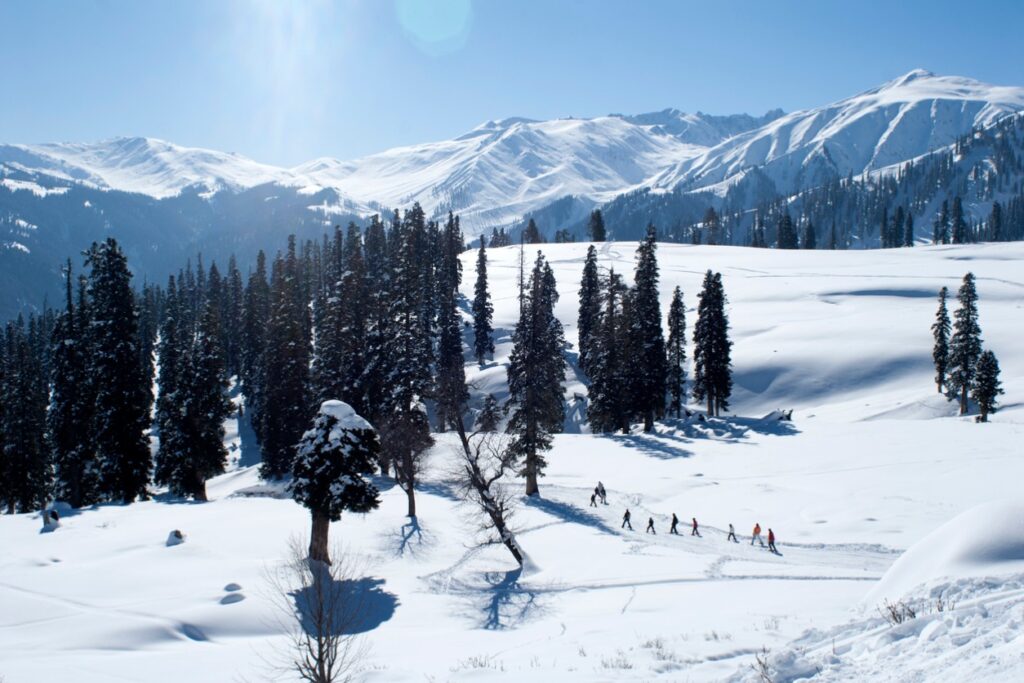 Before COVID, the cable car recorded a daily footfall of 2000 to 3000 people generating daily revenue of INR 35 to 40 lakh.
The tickets are priced according to two phases. The first phase costs INR 740 and the second phase costs INR 950. The second phase takes a person to a height of 12,293 ft.
Ahmad said, "The Gondola project has been facing a slump since August 5, 2019. Later COVID-19 shut it completely. Now, people have started coming despite COVID-19. Winter is approaching and travel agents have told us that bookings are being made for October end."
Nisar Ahmad Wani, Tourism Director said, "Tourism is now open in Kashmir and gradually moving towards revival. The Directorate has started its publicity campaigns. Tourists can come here hassle free, as all COVID-19 related SOPs are in place. The visitors can enjoy our hospitality and experience nature in all its beautiful shades and manifestations."