Gujarat Tourism is enthusiastically promoting its star tourist attraction – The Statue of Unity – through multi-city roadshows across India. These events are designed to promote the Statue of Unity and highlight the many ways tourists can enjoy this breathtaking monument in all its glory.
To ensure the Statue Of Unity is more accessible than ever, a seaplane service was inaugurated by Prime Minister Narendra Modi on October 31st 2020. Operated by SpiceJet's fully-owned subsidiary, Spice Shuttle, the service will boost last=mile connectivity.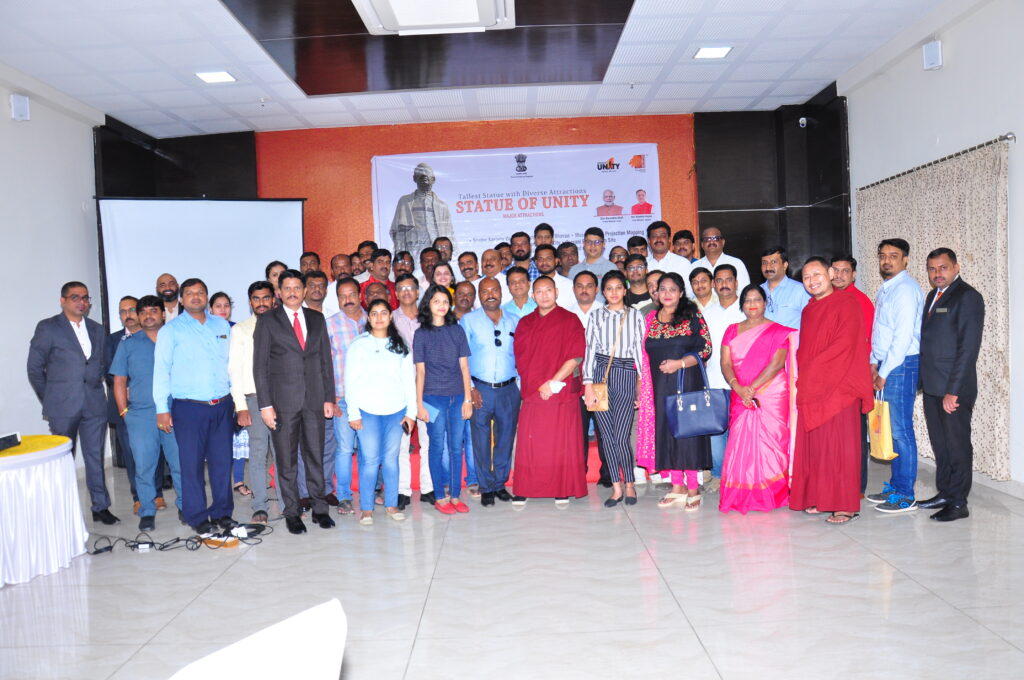 The roadshows in Karnataka were attended by several trade partners
Most recently, Gujarat Tourism Karnataka organised a roadshow both in Bangalore and Mysore that was attended by several people. These roadshows are the perfect platform for many B2B interactions as well. The roadshows in Karnataka were successful and Gujarat Tourism hopes to recreate similar roadshows across the country.
Gujarat Tourism has been active and dynamic as it promotes the Statue Of Unity as a magnificent tourist destination. During the road show in Mysore, Gopi Vishrolia the I/C Manager at Gujarat Tourism was facilitated by the Mysore Travel Association.
Also Read: SpiceJet Begins Seaplane Service Between Ahmedabad & Statue of Unity