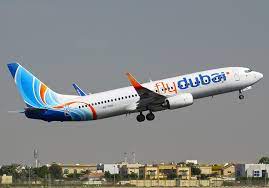 With many countries now looking to open up for tourism for those who are fully vaccinated, FlyDubai, a budget airline owned by the government is offering summer flights to parts of Greece which include Santorini and Mykonos, Bodrum and Trabzon in Turkey and Batumi, Georgia. As of now, the UAE and Greece has opened a safe passage of travel for those who are completely vaccinated against the Coronavirus.
FlyDubai has introduced new routes, with direct flights from Dubai to Greece Turkey and Georgia thrice a week. This makes it more convenient for passengers to travel and at the same time, help boost the travel and tourism industry in these places. FlyDubai already has 4 operating seasonal routes, which will now increase to 6 with the above added seasonal routes.
The safe corridor which has been agreed to by both the countries, will allow passengers to book their tickets from as early as the 18th of May 2021. The safe passage also means that travellers will not have to go through a two-week quarantine period, instead they will just have to carry their vaccination certificates along with their passports while travelling.
There will be 3 weekly flights that will operate to Greece, between the period from June 18 and September 29. Even the days of the week have been allotted for these flights, where flights to Greece will happen on Monday, Wednesday and Friday of every week and will depart from the Dubai International Airport. Although, flights returning from Mykonos will have a short layover at Santorini, and vice versa for those returning from Santorini. The airline offers both Business Class and Economy seating preferences for both the Islands, with prices starting from AED 8000 for Business Class and AED 2500 for Economy. Along with flights, the airline is also offering tour packages which will be inclusive of hotel stay, travel and any other add-ons. The prices for these will be determine based on the package chosen.
This is a great first step for travellers to get back to visiting the countries they wish to, and will definitely improve and boost the businesses under the travel and tourism industry.