Destination weddings are thriving more than ever in the wedding industry, as it embodies the most beautiful aspects of both a wedding shared with your family and friends and the novelty of traveling and staying together. Wedding travel can be termed as traveling to get married. Destination weddings constitute a major portion of the travel and wedding industry. Planners and agents specialize in delivering the perfect wedding celebration at various destinations worldwide.
Why do people choose destination weddings?
There can be various reasons why couples travel to get married:
To enjoy a travel adventure with their friends and family; –

They might want to keep the wedding a little more private and only limited to family and close friends, to avoid a large social function;

To keep traveling back to a place of their heritage – with ancestral or religious value; 

They would be trying to avoid local laws limiting whom or how they can marry,

They simply have found a beautiful or special place they want to get married.  
Indian Wedding Buzz poll has revealed that over 60% of brides prefer a destination wedding over a local wedding. However, the increasing percentage of couples that choose a destination wedding every year is nowhere close to 60%. That is because destination weddings require a lot of planning, expertise, and resources. Very often, we've experienced numerous local weddings, but few, if any, destination weddings.
How popular is wedding travel and how is it different from regular weddings?
Wedding travel provides an opportunity for couples to hold a wedding in a romantic location without spending a fortune. Destination weddings are substantially cheaper in most cases. The average cost for a destination wedding is $17,000 (Rs.12,70,000) for 100 people, whereas a traditional wedding costs $25,000 (in the US) for the same amount of people. Indian destination weddings could cost anywhere between Rs. 18,00,000 to Rs.250,00,000. Thus, a destination wedding in the US may be cheaper than in India.  It also removes most of the stresses of planning a regular wedding. For example, every wedding detail can be arranged at a resort destination to suit your taste from afar.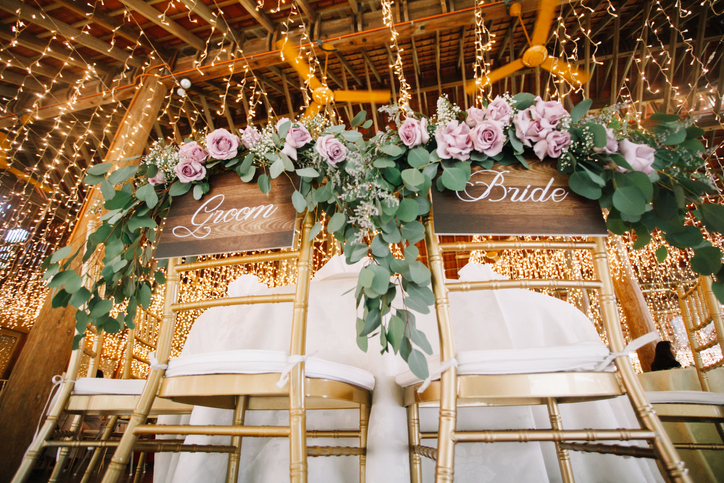 Usually, places have packages for the bride and groom, and the hotel will provide wedding parties and guests a package deal as well. This is where negotiating becomes handy. Wedding travel also provides travel opportunities for couples and their guests. Couples can combine their wedding and honeymoon with no new travel plans needed.
Destination Weddings have increased by 400% in recent years, clearly becoming more popular, with the target customers being millennial brides and grooms. According to various industry sources, 25% of marriages in America are destination weddings. Over 340,000 destination weddings take place every year. 60% of destination weddings take place in a domestic location and 40% international. Famous wedding destinations include Las Vegas, Jamaica, Dubai, Colorado, Italy, Bali, France, South Africa, and many more.
Change of weddings plans during the COVID-19 pandemic: The rise of virtual weddings
In the unfortunate event of the global pandemic which has brought the countries and economy down to its knees, many events are going online. Virtual platforms are used to host various events like conferences, classes, parties, etc. With this, emerges virtual weddings. More weddings are happening online, to maintain safety and social distancing norms. People who have fixed their wedding date and want to get married on the same date during this lockdown are not hesitant to try the idea of 'virtual wedding'.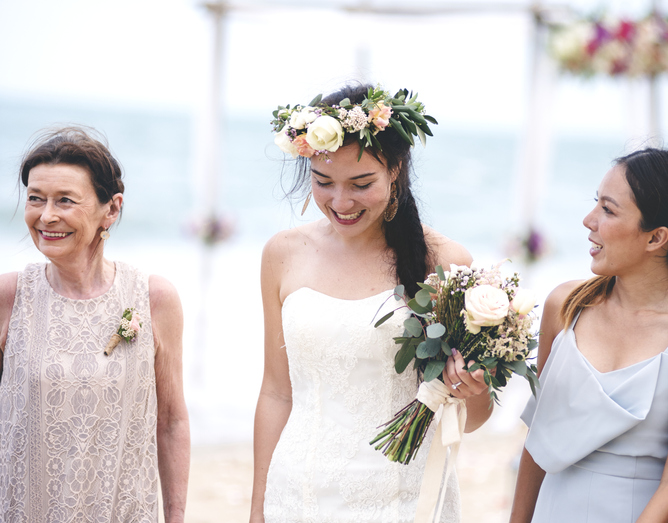 Many start-ups are putting such plans into action by offering the look and feel of a conventional wedding. The sangeet complete with DJ, mehndi ceremony, and even customized virtual wedding photography can be organized. "Everything that has been done in a traditional wedding, we can do that in a virtual wedding as well. We are offering the entire backend support with a complete event flow to the bride and the groom," said Geeta Raj Rawtani, founder of virtual event organizing start-up,. My Eventz. Mumbai-based My Eventz started operations in May and has got bookings from various cities to organize weddings, wedding anniversaries, and birthdays. PartyStarters! has started putting together virtual parties and providing wedding services since April, suggests report by EconomicTimes
The virtual wedding offerings cover the entire process–sending e-invites, guest management, getting a pandit for the rituals, an MC to host the event, DJs for the music, gift hampers for each guest so they can raise a toast from their respective homes and more. Venues, food, and decoration form a major chunk of any wedding budget. In a virtual one, without these charges, overall expenses range from Rs 50,000 to Rs 1 lakh and go higher if a big-name MC or DJ is chosen.
The wedding travel scenario post COVID-19
The 'New Normal' for celebrating weddings in the post-COVID-19 world is going to be different. People are expected to adhere to safety and social distancing norms. Weddings will be smaller, more intimate, emphasizing strict hygiene standards as well as ensure contactless services. couples who plan to celebrate their weddings during the latter half of the year will have to consider altering their wedding plans to limit risks and ensure safety. 
People who have planned destination weddings would prefer visiting countries that are at low risk/free from COVID-19. Most couples who chose factors like weather to choose a destination for their wedding are now ensuring guest experience and safety as the priority. Wedding travel will be restricted within the country, with people choosing domestic destinations instead of international. Other measures and preparations like Open-air venue with well-spaced out table arrangements, and minimum-contact buffet services will also be facilitated. Moreover, the whole perception of wedding travel will focus on impeccable hygiene standards and adapting to a post-COVID-19 culture. 
Also Read: Here's Why Air Travel Will Never Be The Same Again