Turkey tourism organised a 'Destination Turkey Workshop' in Bengaluru on 27th February 2020. The event was a collaborative effort of the Ministry of Culture and Tourism of the Republic of Turkey in association with TAAI (Travel Agents Association Of India). The workshop was a platform to promote Turkey as a product among the B2B segment. It began with a B2B interaction session where travel and tour operators had the chance to understand all that Turkey has to offer as a destination and the many ways in which they could sell it as a product to their clients.
The event was attended by Denis Ersoz, the Culture & Tourism Counselor, Embassy of Republic of Turkey. 'Destination Turkey Workshop' is a 6 day 6 city event covering important cities in India. It began on 24th February in Kolkata, it was then held in Jaipur and Hyderabad. Bengaluru was the fourth city on the agenda. Following this, the workshop will be held in Chennai, the final destination on 29th February. Also in attendance, among others, were Amish Desai (Chairman, Karnataka chapter of TAAI) and Niranjan Bhargava (Hon. Secretary TAAI).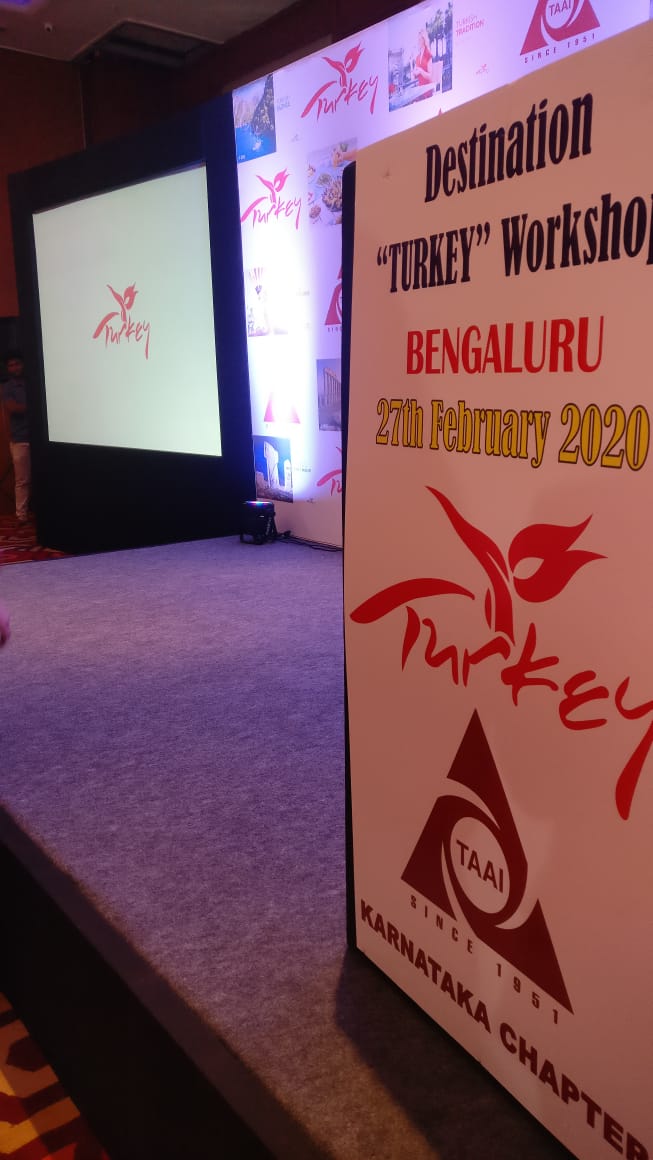 Mr. Ersoz was extremely happy with the turnout at the event. During his speech, he expressed his appreciation for the fact that all the delegates from Turkey were satisfied with the enthusiastic participation. 
The future of tourism in Turkey
Turkey is projected to welcome 2 billion tourists by 2030, an ambitious prediction. India is an especially important market for Turkey tourism. Weddings and MICE tourism in India are very lucrative. Destination weddings in Turkey have increased over the last few years and the numbers are set to get higher in the near future.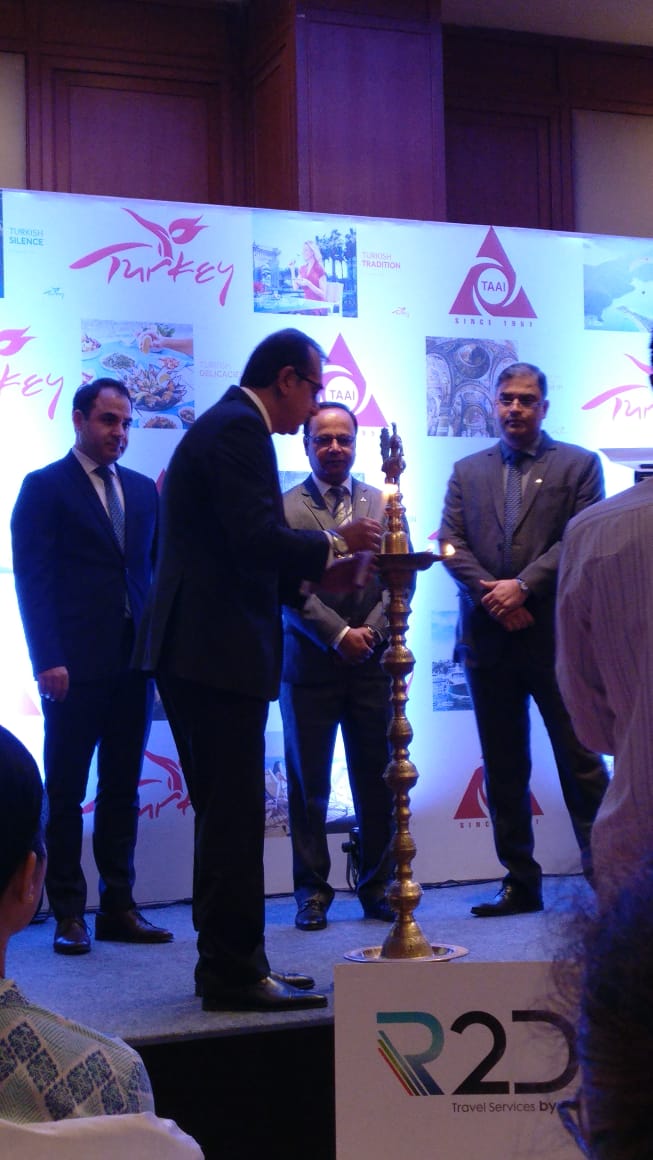 Turkey hosted 230,000 Indian visitors in 2019 as compared to 147,000 Indian visitors in 2018. "India is a very important market for us. We have consistently developed new marketing strategies to attract Indian audiences. Last year, we collaborated with celebrities like Jacquline Fernandes and Hardy Sandhu to appeal to a larger Indian segment and we have been successful," Mr. Ersoz added. 
He continued: "We want Turkey to be a top-ranking country in terms of outbound tourism arrivals. There is so much we have to offer. Turkey is an open-air museum, it has 19 UNESCO World Heritage sites. We have also begun promoting a new destination-Göbekli Tepe. Göbekli Tepe is considered to be the world's first temple built thousands of years before the Great Pyramids and The Stonehenge. We hope to see more tourists visit this historic destination."
Turkey tourism strategy for 2023
Turkey tourism has set certain objectives they hope to achieve by 2023. These objectives include:
Ensuring sustainable development of tourism

Diversify tourism facilities and spread these facilities over all regions of turkey

To be one of the top five tourism destinations in the world by 2023

Have 75 million visitors and earn 65 billion USD revenue in 2023
Also Read: 57% Increase In The Number Of Indian Tourist Arrivals In Turkey