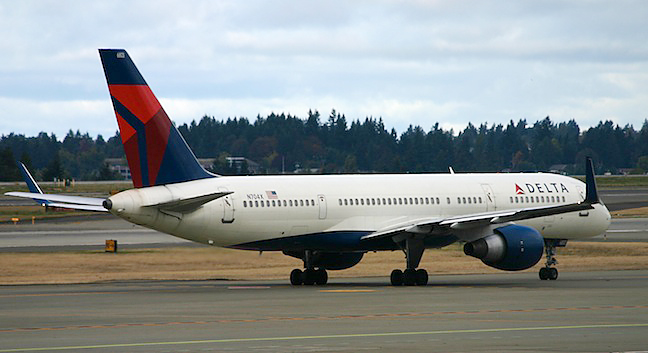 Delta will commence a nonstop daily service between Tokyo International Airport and Honolulu International Airport on Oct. 28, 2023. On October 29, 2023, uninterrupted service will begin between Haneda and Honolulu. This is the first time Delta has provided service between Haneda and Honolulu following the relocation of all Tokyo operations from Narita Airport to Haneda in March 2020, which was delayed due to the pandemic.
The Haneda-Honolulu flight will be operated by a Boeing 767-300ER, with Delta One, Delta Premium Select, Delta Comfort+, and Main Cabin as available seating options.
Customers on Delta One can stretch out in a fully flat seat and enjoy premium amenities such as Someone Somewhere amenity kits, plush bedding made from recycled materials, additional beverage options before takeoff, chef-curated meals, and decadent desserts such as a build-your-own ice cream sundae.
Meanwhile, customers flying in Delta Premium Select will have more space to stretch out in a wider seat with a deeper recline and an adjustable footrest and leg rest, as well as an elevated dining experience, premium hand-crafted amenities, and dedicated service touchpoints to elevate their journey.
Customers in every cabin have access to seat-back displays with hours of complimentary premium entertainment via Delta Studio, in-seat power, high-speed Wi-Fi for purchase (which will be free by the end of 2024), and complimentary mobile messaging. Delta collaborates with renowned chef Norio Ueno to develop the Japanese cuisine served in all cabins.
Customers who are eligible have access to the Delta Sky Club at Haneda and Honolulu airports.
"As travel demand gradually recovers in Japan, we decided to add the new Honolulu service to our HND network," said Delta's Managing Director and President for Japan, Victor Osumi. "Our commitment to both markets remains strong. Customers will enjoy more options and destinations from Haneda, with Delta's unparalleled premium experience on the ground and in the air."
Delta has donated $250,000 to the American Red Cross and delivered supplies to Hawaii immediately to assist those affected by the wildfires in Maui.
Since 1941, the American Red Cross has been Delta's longest-standing non-profit partner, allowing the airline, its consumers, and its employees to aid those in need. For the past six years, Delta has been the largest corporate sponsor of American Red Cross blood drives.