Bored of the standard hotel room or apartment? So are we! At Cheval Collection, all of the properties possess their very own personalities… some are quirkier than others. There is an overwhelming choice of places to stay in both London and Edinburgh, but sometimes it's fun to try something different, and it's always better to stay in luxury. So, to help you out, we have rounded up the top quirky places to stay at Cheval…
Cheval Old Time Town Chambers: The Townhouse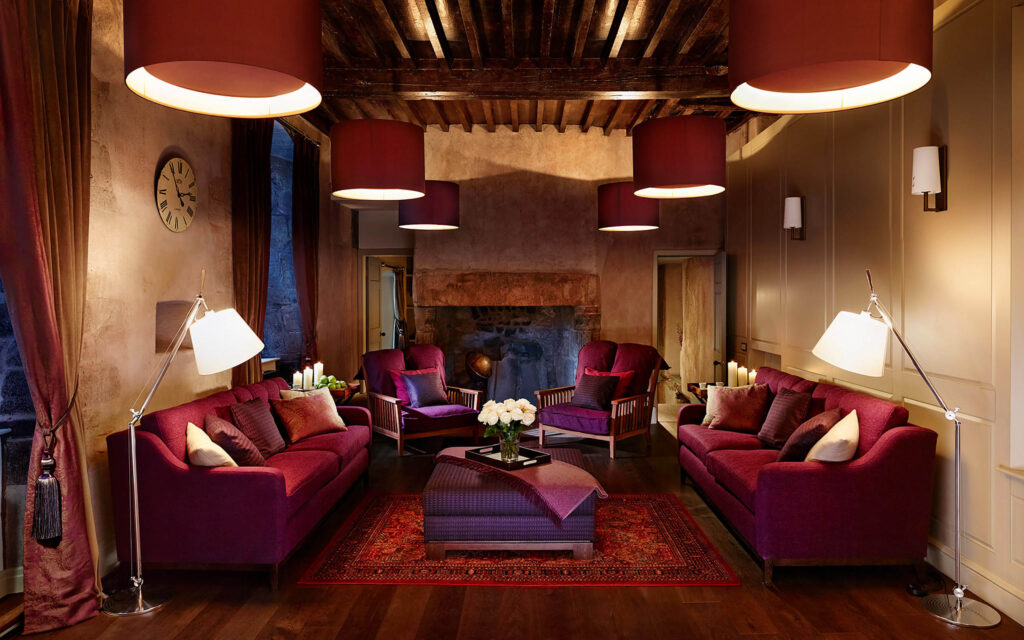 Set in Edinburgh's Old Town and located opposite St Giles Cathedral, the Townhouse at Cheval Old Town Chambers is spread over three levels and dates all the way back to the 14th century. The entrance may be an unassuming discreet doorway on Advocates Close, but what lies beyond is a gem of a Residence, where medieval features meet contemporary luxury living. The master bedroom, complete with a super king-size bed, features a luxurious freestanding copper bathtub, fit for a king or queen! Large, shuttered windows look out onto historic cobbled streets, whilst an ultra-modern shower room offers the comforts of 21st-century luxury. The second floor is completely dedicated to a one-of-a-kind open-plan bathroom. You'll be welcomed by the inviting bathtub centrepiece, encircled by luxurious drapes, gothic-style candles and smooth wood flooring.
Cheval The Edinburgh Grand: The Directors' Suite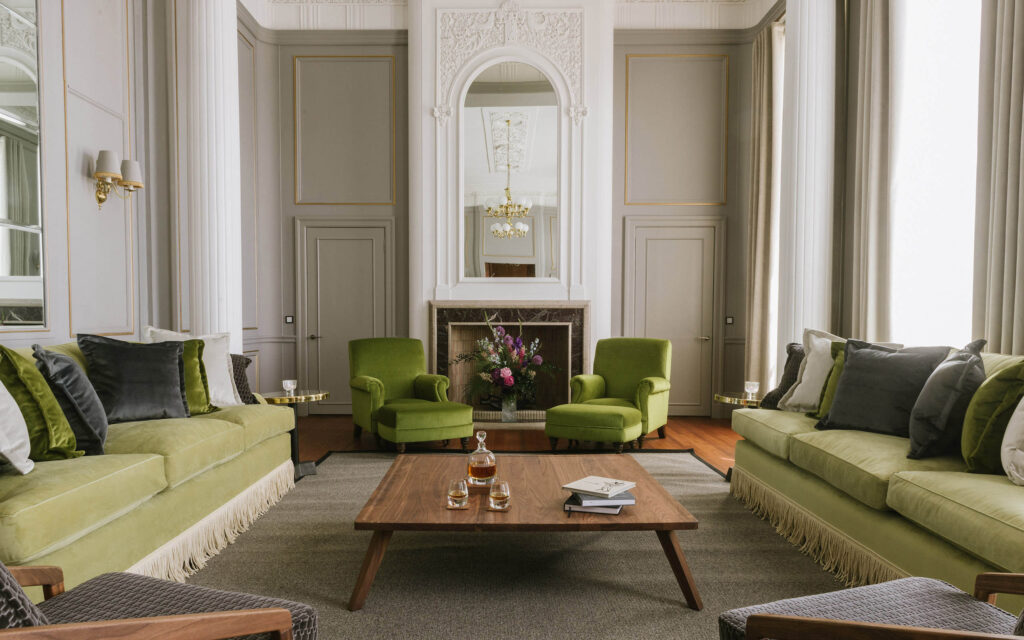 Originally home to The Bank of Scotland, Cheval The Edinburgh Grand's Directors' Suite was one of the most important rooms in the building – the bank's board of directors' dining room. We can only imagine the interesting conversations that must have taken place in this room! Now fully renovated, the Directors' Suite ticks all the boxes with its original fireplace and gold ancient wood panelling. The middle of the apartment houses a large table that seats ten guests and is perfect for nights dedicated to showing off your culinary skills (or have someone cook for you!). Retire to the master bedroom complete with large cognac wood-panels and a king-size bed. An ideal place to both, relax and entertain.
Cheval Thorney Court: The Townhouse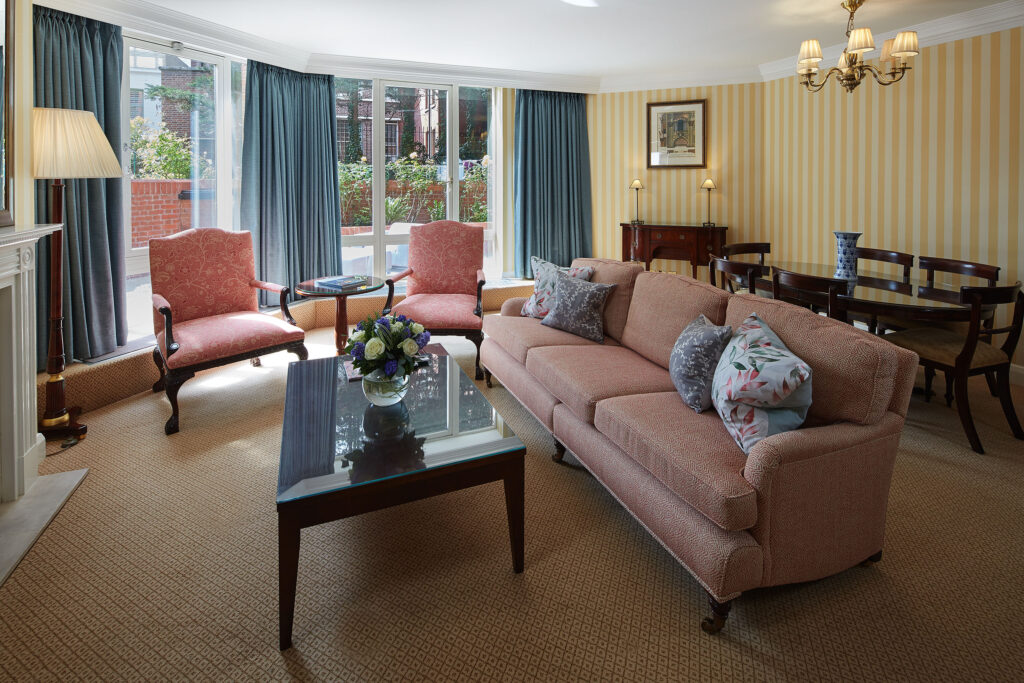 If you're somewhat of a Downtown Abbey fan then this is your perfect London Residence. Situated in the heart of Royal Kensington, our two-bedroom townhouse at Cheval Thorney Court offers a sophisticated way to stay in the city. Embodying the grandeur of the area, the townhouse features a traditional and elegant design, leaving you feeling like royalty for one night or night after night. You can appreciate the privacy of this split-level property as well as the fully equipped kitchen with modern appliances. The spacious living area also allows you to entertain a number of guests in style and there's even a private patio adorned with outdoor furniture for some al fresco entertainment.
Cheval Knightsbridge: 27 Cheval Place

Located in luxurious Knightsbridge, 27 Cheval Place is located on a quiet road just moments away from one of the world's best department stores, Harrods. Boasting four spacious bedrooms over three floors, the London townhouse successfully captures the immense natural light from above and is designed to be uncompromisingly modern with its quirky artwork and unique finish. Offering elegance and privacy, the Residence also features a pristine patio, complete with a seating area for up to six guests. It's the perfect bolt-hole for families looking for something extra-special!
Cheval Knightsbridge: 36 Cheval Place

The 36 Cheval Palace is also nestled in the heart of upmarket Knightsbridge. The renovated townhouse is decorated in calm and warm colours with a quintessentially British feel designed to make guests feel at home instantly. The split-level house arranged over three floors and complete with three stylishly decorated bedrooms, one of which made more unique with a beautiful conservatory space, perfect for days of reflection and relaxation. The kitchen opens to an outdoor patio and the master bedroom, located on the top floor also benefits from its own private patio – ideal for relaxing mornings sipping coffee in the sunshine.
Also Read: European Commission Sets Plans In Motion For Vaccine Passports