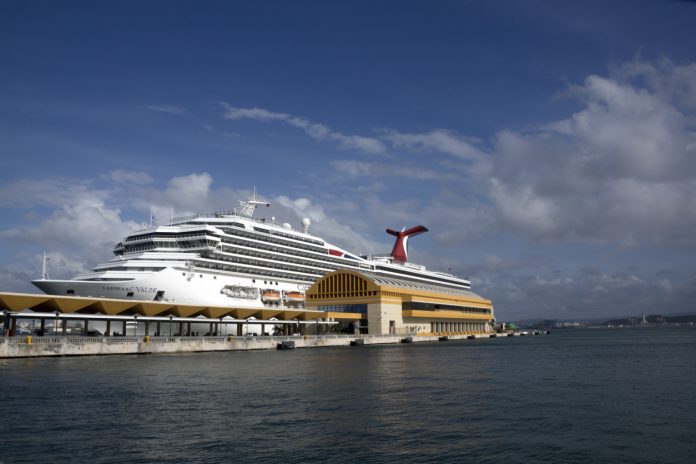 Carnival Cruise Line revealed additional itineraries for 2025-26, including those to Alaska and Carnival Journeys, the brand's extended voyages.
From May 1, 2025 to September 11, 2025, the Carnival Luminosa will sail an Alaska season from Seattle to Tracy Arm Fjord, Skagway, Juneau, Ketchikan, and Victoria. The ship will offer one Carnival Journey prior to its Alaska season, setting sail from Brisbane, Australia on 3 April for a 29-day transpacific voyage to Seattle that will include stops in Japan and Alaska.
The Alaska season of the Carnival Spirit commences on April 14, 2025. It will offer a variety of 7-day voyages from Seattle to Skagway, Juneau, Ketchikan, and Victoria via Tracy Arm Fjord. Additionally, an 8-day cruise will depart May 5 for Icy Strait Point.
The Carnival Spirit will feature two Carnival Journeys itineraries prior to its Alaska season. The first is a 14-day transatlantic voyage that departs from Barcelona on March 16. Before reaching in Miami, it makes stops in Malaga, Cadiz, the Azores, and Bermuda. The second, which departs Miami on 30 March and transits the Panama Canal en route to Seattle, stops in Cartagena, Puntarenas, and Cabo San Lucas.
Following the conclusion of its Alaska season, the ship will offer two additional Carnival Journeys: the 10-day roundtrip Alaska cruise departing on September 16 offers a more in-depth look at Alaska, while the 15-day roundtrip Carnival Journey to Hawaii departs on September 26 and visits several Hawaiian ports.
"The wildlife, well-preserved natural wonder, the incredible experiences on shore and the welcoming locals are just some of the reasons why Alaska cruises are so popular with guests, and also why they tend to book quickly," said Christine Duffy, president of Carnival Cruise Line. "These two ships will also build on our popular Carnival Journeys program, making more truly bucket-list destinations available on opposite sides of the world – with Carnival Luminosa's amazing 29-day transpacific voyage visiting Japan and Carnival Spirit's two cruises ahead of Alaska season, which will take the ship from Barcelona to Miami and then from Miami to San Francisco."