IEG announce its new partnership with Avianca Airlines, a member of Star Alliance. As the Avianca airlines wants to provide the customers with utmost guest satisfaction and experience, they are to collaborate with IEG.
The partnership is to bring about seamless and safe lounge experience for all passengers and will take customer experience to new heights, mainly through AIMS. Which is a platform that optimizes lounge entry management and reduces queues. IEG's solution will be implemented in Avianca's Standard and Diamond lounges which handle thousands of guests yearly.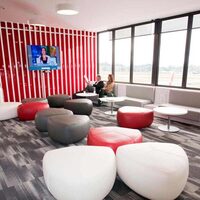 Avianca Lounge will have the ability to manage the lounge traffic using IEG America's business intelligence (BI) platform with dashboards and reports. This solution has been known to increase lounge organization and efficiency, eliminate fraud by excluding unauthorized access, streamline interline billing and handle customers quickly and easily.
"We are so excited to support Avianca's continued re-opening and expansion efforts, using AIMS to provide an enhanced and streamlined passenger experience across the entire network. It has been a thrilling journey working closely with the Avianca team and now we are finally bearing fruit. The entire IEG team is also looking forward to enhancing Avianca's access and loyalty strategy with our solution suite" said Pieter Jansons, Business Analyst.
It will ease the process by removing queues and speeding the entry process will therefore benefit Avianca's lounge organization and efficiency. In addition, it will increase customer service by reducing queues and waiting time for customers.
All the management information provided by IEG will be delivered with easy-to-understand data and insights through reports. All this to increase safety by preventing overcrowding in a time where health and safety are more important than ever, post pandemic. Overall, it reduces manual labour dramatically, since the passenger data is processed and generated by IEG's system automatically.