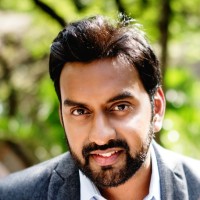 India's leading luxury travel company ATD Journeys Pvt Ltd today announces its new visual identity today, establishing a synergy between the three brands, A Travel Duet, A Travel Circle and A Travel Quest, the new visual identity encapsulates the evolution of luxury travel, adapting to consumers distinct travel needs, taking personalization and service to the forefront, while gearing up for our 10-year anniversary in 2023.
The brand's pastel tones reflect the warmth the company exudes, and its elements are inspired by world design, silhouettes, contemporary art piece, urban and scenic textures, geometric shapes, and tiled patterns.
Founder & CEO, Mr Pritish Shah adds:
We started back in 2013 and have believed in a slow and steady approach to building our luxury travel brands. Having achieved many milestones over the years we feel the brand is well poised to scale up now. The new brand identities re-enforce our commitment to delivering world class experiences to our guests.
The brand implementation will come live over the coming months with new websites in the pipeline.