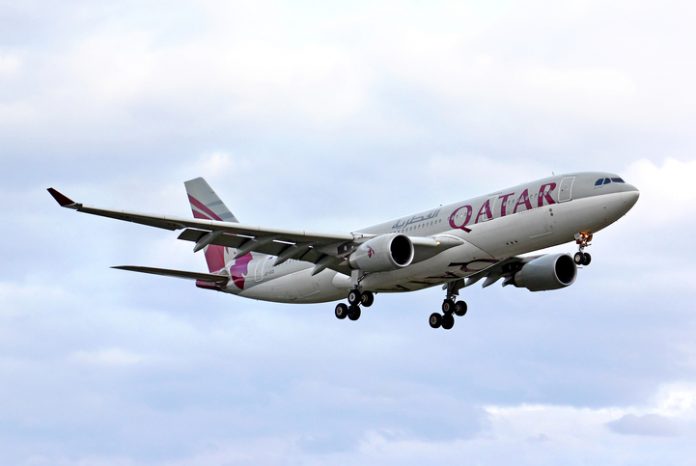 It has been announced that Akbar Al Baker will stand down from his position as chief executive officer of Qatar Airways.
His departure signifies a seismic shift, given that he transformed the national airline into a major player in the global aviation industry, in tandem with Qatar's increasing international stature.
Al Baker, who assumed stewardship of Qatar Airways in 1997, just three years after the Middle Eastern airline's founding, will be retiring on November 5.
Sheikh Tamim bin Hamid Al Thani, the emir of Qatar, was announced to have replaced Al Baker as the country's top tourism official at the same moment.
There was no explanation for the decision.
Badr Mohammed Al-Meer, the current chief operating officer of Doha's Hamad International Airport, will succeed him as the leader of Qatar Airways.
The departure signals the conclusion of one of aviation's more colorful careers.
Al Baker was known for his outspokenness, as he was never hesitant to share his opinions on a variety of subjects or engage in disputes within the industry, such as the recent feud with Airbus.
Qatar Airways also joined oneworld in 2013, becoming the first Middle Eastern airline to join an alliance under his leadership.
This month, Qatar Airways was honored at the World Travel Awards.
Al Baker guided Qatar Airways to international prominence by following in the footsteps of regional champion Emirates.
At the most recent World Travel Awards – Middle East Gala Ceremony, Qatar Airways was named Middle East's Leading Airline, Middle East's Leading Airline – Business Class, and Middle East's Leading Airline Rewards Programme.
The awards were in addition to the World's Leading Airline distinction won the previous year.
Skytrax, an international air transport rating organization, presented Qatar Airways with the World's Best Business Class award for the tenth consecutive year at the 2023 World Airline Awards.
Commenting on the award, Al Baker stated, "This is testimony to the collective endeavour in the airline that enables us to deliver an unsurpassed customer experience."
In addition to Best Airline in the Middle East, World's Best Business Class Lounge, and World's Best Business Class Lounge Dining at the 2023 Paris Air Show, the airline continues to be synonymous with distinction.
"Three further awards illustrate Qatar Airways' leadership in the sector, as well as its high degree of innovation and commitment," he added.
Qatar Airways travels to over 160 destinations worldwide, connecting through Hamad International Airport in Doha, its hub.
Al Baker is one of the most recognizable figures in the aviation industry worldwide.
In less than two decades, his foresight and dedication enabled Qatar Airways to transform from a modest regional airline to one of the world's foremost airlines.