In the airline industry, customers are shifting from 'cheapest fare' to 'best value'. Attractive price points are no longer enough to woo a customer to purchase a seat; customers also consider ancillary services such as legroom, baggage and meal options, before making a choice.  Traditionally, TMCs (Travel Management Companies), OTAs (Online Travel Agencies), booking/metasearch sites, or any other travel websites selling airline offers, have not been able to display all this information in a structured way. Customers want to be able to compare products and offerings from multiple airlines, in a single view.  
In a superstore, different products from multiple brands are categorized and stored in aisles and shelves, in a logical fashion. That makes it easy for a customer to compare different products, and it is a proven design that customers like. Even on e-Commerce sites, you will find a similar layout, just like shelf-based comparison shopping. These sites design their UI to emulate the user experience inside retail stores, which significantly helps with purchase-related decision-making, mainly for high-priced products and ones that have multiple attributes and specifications. Customers are used to this type of user-experience and expect something similar while booking travel.
How are airline products different from retail products?
Of course, Airlines' products are different than the regular retail products. In retail, customers pay to purchase a physical (or sometimes digital) product, whereas in Travel, they are not just buying a seat, they are buying a trip, or rather, buying an experience. Trip planning involves many small decisions, such as convenient departure and arrival times, budget, on-board meal options, baggage allowance, and seat selection options, amongst other things, all of which will influence the customer to choose a certain product over the other. Airlines have their own way of grouping such products and offerings, and they market it under various names often known as 'branded fares'. However, there is poor standardization and implementation of branded fares across the industry.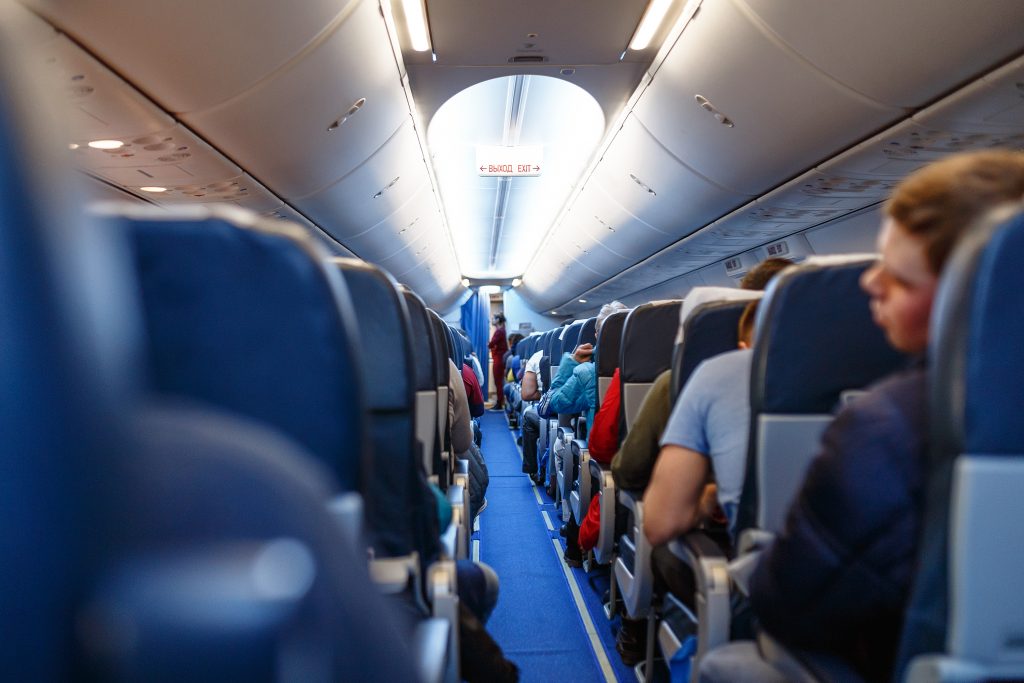 As Airlines look to implement modern retailing systems, there are so many more offerings that can be bundled with the fare price or be sold separately. Throw loyalty programs into the mix, and it makes the choice even tougher. Price alone is not a deciding factor for today's customer. Let's say I am opting for a one-stop itinerary to save some money, as it is cheaper than the direct flight option. In that case I must ask myself, is the savings in airfare worth the extra cost or hassle in transportation to and from the airport? And does my seat have enough legroom for a comfortable long haul, as I need to get enough in-flight rest before I attend a meeting soon after my arrival? My point being – what a customer seeks is more than just the ticket 'price', and therefore the price of the 'value add' is more important, than the price of the 'seat' alone. So how can we help customers compare flights and the different value-added options, that will help them make an informed purchase choice? It requires displaying more flight options and information for travelers, so they can choose the offering that works best for them, after doing a thorough comparison.
Enter 'NGS' – Next Generation Storefront
The Next Generation Storefront (NGS)™ is a set of data standards that enable distribution channels to better present, sort, and find the airline products and services that consumers are looking for. This is the definition shared by ATPCO (Airline Tariff Publishing Company), which collects and distributes fare and fare-related data for the airline and travel industry.
So how does NGS solve the problem?
First, NGS standardizes the content that different airlines create and publishes in their own ways. The standardized content can be used by OBTs (Online Booking Tools), GDSs (Global Distribution Systems), Aggregators, and OTAs (Online Travel Agencies), aligning with the standard look and feel, yet matching it with their own website and customer experience. They can sort and group the different Airlines data using their own UI and improve the customer experience. Customers can compare various offers either by the same airlines or different airlines and understand what is included in the fare and what's not. That makes a customer's life so much easier and enables them to make a quick decision to purchase travel without any surprises later on. So, in short, NGS will provide transparency, clarity and options to the user while supporting airlines' retail sales and flexibility to include ancillaries like upgrades, baggage, wi-fi access and meals etc.
The Next Generation Storefront is central to the retail transformation effort and all parties, be it GDS, OTA, OBT, and aggregators, must play a role in this. ATPCO and partners from the Travel ecosystem are creating standards, so that consumers can clearly understand their options across all sales channels. I hope in the coming years, we will find more and more of air-shopping sites in a new look-and-feel aligning with NGS standards, helping customers with comparison shopping.
Having said that, while NGS will overcome the standardization and content limitation, it is critical that the UI design and implementation of comparison shopping is relevant for the users as well. It should help them make a good, informed choice and not be bogged down by an information overload, leading to an analysis-paralysis of choices. The customers should be able to quickly look at the options, examine the attributes side-by-side and eliminate options until there is a clear winner. A simple grid view kind of interface can provide a structured layout, that aids in the quick scanning of options like a comparison table, with columns for attributes like customer ratings, ancillary fares, cabin classes etc., and rows for airline carriers. If you look at the initial adoptions of the NGS, mostly this kind of UI has been implemented. In my view, this is going to be the standard for UI design for air-shopping going forward, as travel retailing matures further. 
* Sanjeeb Patel is the Director – Software Engineering, Sabre Travel Solutions Product Development, Sabre Corporation, Bengaluru GCC.
Also Read: The Rise of Rural Tourism with COVID-19