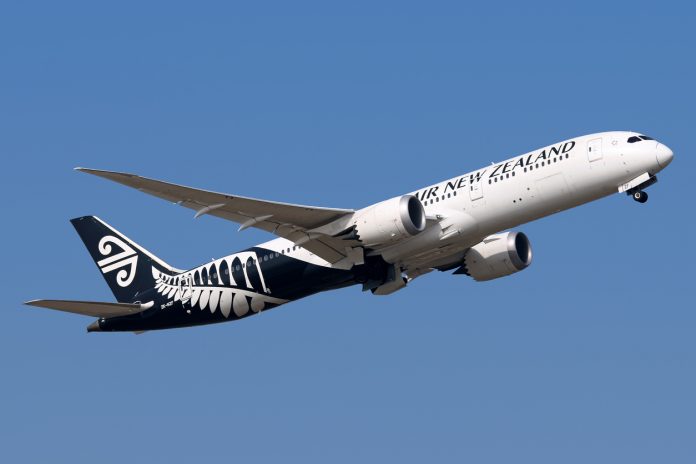 Air New Zealand has announced that it will be adding two new ATR72-600 turboprop aircraft and two new Airbus A321 aircraft to its fleet by the end of 2024, increasing its annual capacity by 768,000 seats. These two additional 68-seat ATR aircraft will increase capacity by more than 5,700 seats per week and transport passengers to regional destinations such as Tauranga, Nelson, and Gisborne.
The two new Airbus A321neo aircraft, each with 214 seats, will be configured for international travel and will serve Tasman and Pacific Island routes. They will add more than 9,000 seats per week to the network, ensuring that the airline has more capacity across the Tasman than any other airline, thereby providing customers with an extensive selection of flights at competitive prices.
Greg Foran, chief executive officer of Air New Zealand, explains that the added aircraft are an additional measure to satisfy travel demand, expanding the airline's domestic and short-haul networks by adding capacity where it is required.
He says flying remains in high demand, both locally and internationally, and as a result, prices have been higher than usual. The most effective thing Air New Zealand can do to assist customers is to add more aircraft to the airline's fleet and increase the number of available seats.
While adding more seats is an important part of the airline's efforts to reduce prices, its costs continue to rise substantially in many areas, and it is unlikely that airfares will return to their pre-pandemic levels.
Greg Foran adds, "Our customers have supported us as we've rebuilt Air New Zealand and we know it's important to offer a range of fares that are accessible to all New Zealanders. Investing in new aircraft means more seats available at more times and at reasonable prices."
Domestically we're almost back to pre-Covid capacity, flying an average of 425 flights per day to 20 destinations across Aotearoa. These new aircraft mean that our domestic airline will be the larger than it's ever been."
He goes on to say that the airline will have two domestic A321neo aircraft scheduled for delivery within the next twelve months. Air New Zealand is pulling every available lever to get more seats on planes as swiftly and safely as possible.
The A321neo aircraft are the most fuel-efficient narrow-body aircraft currently available, while the ATR72-600 will be delivered with the most recent engine variant, which has the potential to offer a 3% improvement in fuel burn over the previous iteration.
Air New Zealand aircraft and personnel will return to the Auckland-Perth route on October 29, following a period of joint operation with the Spanish airline Wamos Air. The airline will continue to offer more than 2,000 seats per week on daily flights to Perth.
These four additional aircraft bring the total number of aircraft joining the airline's fleet to sixteen, including eight Boeing 787 Dreamliners, six Airbus A321s, and two ATR72-600s, all of which are scheduled for delivery between 2024 and 2028.
The airline will shortly reveal additional information regarding a leased Boeing 777-300ER that will add 3,000 weekly seats to its international network. This would increase the total number of 777-300 aircraft to 8.