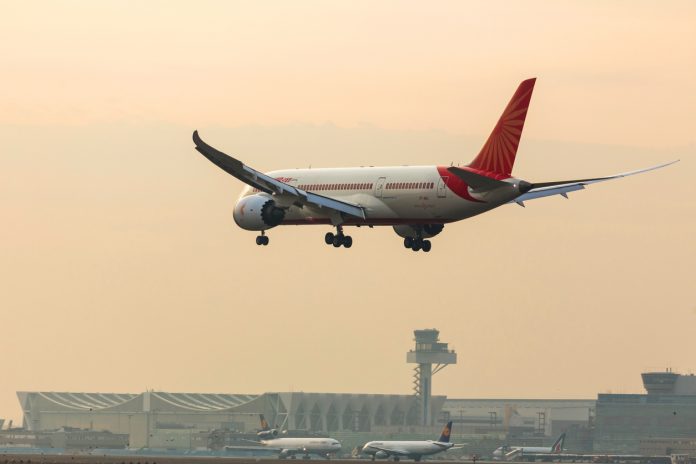 This is for all Air India Europe passengers! The airline will shortly offer single-ticket travel to over 100 European cities and towns, including those without airports.
Air India has signed an intermodal interline agreement with AccesRail in order to increase connectivity for the airline's passengers across the continent, allowing them to use seamless on-ground bus and train networks. These services will enable passengers to reach destinations in Austria, Belgium, Germany, the Czech Republic, Hungary, Italy, and the United Kingdom via Air India's European hubs in Amsterdam, Birmingham, London Heathrow, London Gatwick, Milan, and Vienna.
How to use Air India tickets for European ground travel?
With the most recent partnership with AccesRail, it is now possible to enjoy a vacation in Europe with a single intermodal ticket!
This ticket incorporates train and bus connections to more than 100 cities & towns in Europe & the United Kingdom.
The new agreement will allow Air India ticket holders to utilise the same baggage allowance on trains and bus services as they do on aircraft. These services incorporate the network of AccesRail, which includes Avanti West Coast (UK), Great Western Railways (UK), London North Eastern Railways (UK), National Express (UK), Trenitalia (Italy), OBB Austrian Railways (Austria), SNCB Belgian Railways, and Thalys (Netherlands/Belgium).
Nipun Aggarwal, Chief Commercial and Transformation Officer at Air India, explained the parameters of the agreement as follows: "The expansion of our global network is one of our key priorities in the ongoing, comprehensive transformation of Air India. This partnership with AccesRail not only helps us to provide our guests easy access to an extended network of destinations across Europe, but also to bridge the gaps in connectivity between India and Europe. Augmenting our network with an intermodal approach also underlines our commitment to environmental sustainability."
Andrew Popescu, Vice President of Business Development for AccesRail, stated, "We are excited to be launching our Air India-AccesRail cooperation and look forward to continuing with Air India on a global scale with so many of our intermodal rail and coach partners."