Five episodes of the fan-favorite show were filmed at key attractions across the two destinations
MasterChef India is the latest of several high-profile productions to film on location across both destinations
Abu Dhabi, UAE – April 04, 2023: Yas Island Abu Dhabi and Saadiyat Island Abu Dhabi both played host to hit reality cooking show MasterChef India, providing unique backdrops during the filming of the show's 7th season. The on-location shoots featured some of the destinations' leading attractions including Ferrari World Abu Dhabi, Yas Waterworld Abu Dhabi, Warner Bros. World™ Abu Dhabi, Yas Links and Mamsha Al Saadiyat on Saadiyat Island Abu Dhabi.
The production saw eight home-cooks travel to Abu Dhabi to film the celebrated reality series, MasterChef India. Running internationally for over 30 years, the current iteration based in the Indian subcontinent brought contestants first to Yas Island Abu Dhabi to complete a series of cooking challenges to demonstrate their culinary skills. The winner will be crowned the 7th season's MasterChef.
Complete with breathtaking views, family-friendly experiences, world-class entertainment, tranquil beaches and an unrivalled arts and cultural district the two destinations in the capital – Yas Island Abu Dhabi and Saadiyat Island Abu Dhabi – have become sought-after filming destinations for several international shows and productions.
On Yas Island, contestants visited the various leisure attractions on location and the award-winning Yas Theme Parks to complete a series of challenges. On the neighboring Saadiyat Island, MasterChef hopefuls cooked their hearts out at beachfront Mamsha Al Saadiyat.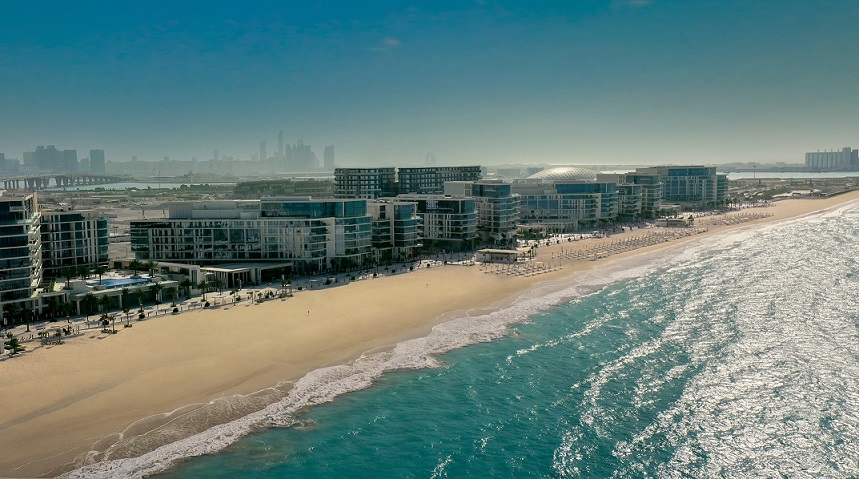 Liam Findlay, CEO of Miral Destinations said: "It was truly an honor to host MasterChef India who selected both destinations in Abu Dhabi to shoot the final five episodes of the 7th edition of the award-winning show. Yas Island Abu Dhabi and Saadiyat Island Abu Dhabi have long been coveted tourist destinations for visitors from India so working with a program that is among the country's most-watched was a natural choice. We warmly welcome future opportunities to collaborate with productions of the same caliber both in India and beyond to deliver entertaining experiences on and off screen.
No stranger to hosting productions of all sizes, Yas Island Abu Dhabi and Saadiyat Island Abu Dhabi have become destinations of choice for local, regional and international film crews in search of unique filming locations.
During 2022, Ferrari World Abu Dhabi offered guests an exclusive behind the scenes look into the award-winning theme park through a documentary that was filmed on site. Additionally, a regional reality gameshow was filmed in part at Warner Bros. World™ Abu Dhabi in the same year.
In 2021, Yas Island hosted an international pop sensation group to film their hit music video at the incredibly immersive indoor theme park, Warner Bros. World™ Abu Dhabi The park also played host to acclaimed Arabic superstars and artists who used the location's vivid background to film their brand commercial.
Fans of MasterChef India can watch the episodes here:
For more information, please visit: https://www.yasisland.com/ or https://saadiyatisland.ae/